How to Apply for a Mortgage?
Although it seems pretty straightforward to apply for a mortgage at the surface level, the mortgage application process can be tricky and tedious. If you have gotten this far, then you probably have one question on your mind: how to apply for a mortgage?
The mortgage application process may take up to 45 days before you are approved and your loan is cleared to close. To apply for a mortgage, you'll have to follow these steps: filling out a mortgage application, reviewing loan estimates, choosing a suitable lender. After this, the loan processing takes over and the underwriting begins.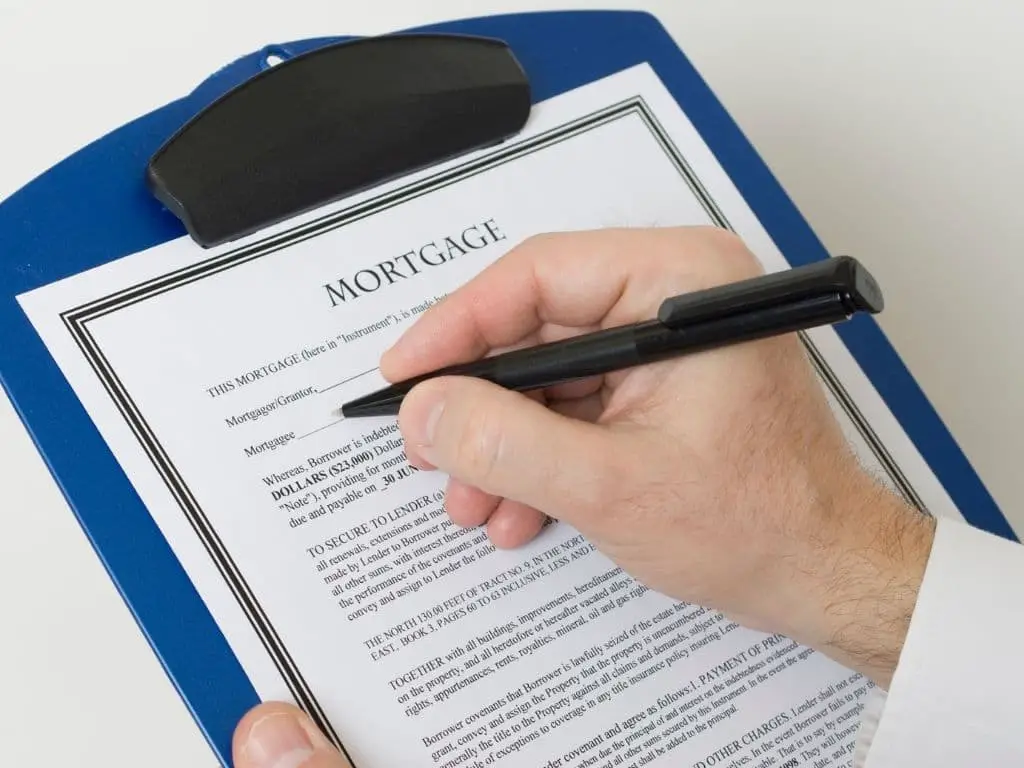 Although the whole process isn't sophisticated, and you can generally carry out every single step of the process with no significant inconvenience, there are some characteristics that you should carefully research.
I am taking it upon myself to provide you with an in-depth explanation regarding each distinct aspect. By the end of the article, you will have learned enough to apply for a mortgage with no hesitation whatsoever. Let's dive into it already!
How to Apply for a Mortgage?
Each of the six stages has specific details you can base your preferences on to make the perfect choice for yourself. This step-by-step guide will give you clear instructions on how to apply for a mortgage, as well as which are the essential factors you should keep in mind for each step.
After thorough research, you have already chosen a suitable lender candidate out of all received preapprovals that offers pretty much exactly what you are looking for as far as conditions and terms go. It is finally time to fill out the mortgage application. 
With its five pages of questions on your finances, debts, assets, job, the loan, and the property, mortgage applications essentially follow the style of a Uniform Residential Loan Application. And submitting repeated applications won't hurt your credit score as long as you do it within 45 days. It is usually a good idea to submit many applications, after which you can examine the offers at hand.
Then analyze terms and pricing using your Loan Estimate forms. Rather than focusing on the interest rate, you should pay attention to the four numbers in the Loan Estimate "Comparisons" section. These are total cost in five years, principal paid in five years, annual percentage rate (APR), and percent paid in interest, which you can compare to the different offers. 
After a thorough examination of the offers at hand, you can finally commit to the lender who you can trust the most. Keep in mind that most lenders request money for a credit report or an appraisal. 
During the loan processing, the lender examines every statement on the mortgage application to ensure that you can be a trustworthy payer. Tax history and annual income play a crucial role in determining whether you will get approved or not. The loan processing takes the most out of every step.
Your role during the underwriting phase is pretty much non-existent as you will only have to answer additional questions. On the other hand, the underwriter is busy evaluating the risks of lending you money. The loan-to-value ratio, cash flow, ability to cover monthly payments, and payment history are all critical factors.
If everything goes according to plan, the lender will contact you with the happy news that you have been approved to close. Three business days before your scheduled closing date, the lender must give you another federally required form, the Closing Disclosure. It displays your mortgage details and final costs.
If you decide that you are happy with the terms and there are no differences between the Closing Disclosure and the Loan Estimate, you only need to get the final paperwork out of the way. You are ready to claim your shiny new loan!
How to prepare before I apply for a mortgage?
Before you even begin filling out an application form, there are a few simple checks you can run to make the following procedures even more effortless. 
First things first, make sure that your credit score is good enough (670 to 739 is considered satisfactory as far as the score goes).
Having a high credit score will allow you to take advantage of better terms and more types of mortgage. Benefiting from such diversity gives you freedom with your choice.
Getting to know the different lenders will give you much-needed insight into how the unique market preposition affects your mortgage preferences. One beneficial tip is using a mortgage calculator to find your estimated monthly payment, so you know what sum you will be comfortable with paying. 
What are the mortgage closing costs?
Apart from the down payment, which you have to pay upfront to the lender, there are different obligatory fees known as mortgage closing costs.
Mortgage insurance, attorney fees, appraisals, taxes, and other expenses can add up to 3 to 5 percent of the total loan amount.
If the total loan amount is $100,000, you will likely have to pay anywhere between $3,000 and $5,000. The closing costs depend on factors, such as the property location, the property characteristics, and the type of loan you intend to get.
Conclusion
At surface level, applying for a mortgage is filling out a tonne of documents in the hopes of getting approved. In reality, applying for a mortgage requires extensive research on the market, lender and mortgage specifications, determination to ensure a great credit score, and patience. 
Don't rush yourself into signing the first contract you receive from a particular lender. A decision of this magnitude should be treated with a great degree of attention. 
Do the necessary preparation, be confident in your abilities and preferences, and never settle for less than your expectations. You will have to deal with your mortgage for decades, so feeling comfortable with the deal you have closed is of utmost importance. 
Now that you know all about applying for a mortgage, go out there and find the home you have always wanted!