How to Find Victorian Houses on Zillow?
Are you looking to step back in time and indulge in some Victorian charm? But with so many listings to sift through, how do you find your dream Victorian abode? Don't fret, my friend, as I am here to help! 
Here is how you can find Victorian Houses on Zillow. 
Go to Zillow's website.
Enter the location you are interested in
Check the box next to "Historic homes"
Refine your search
Results are out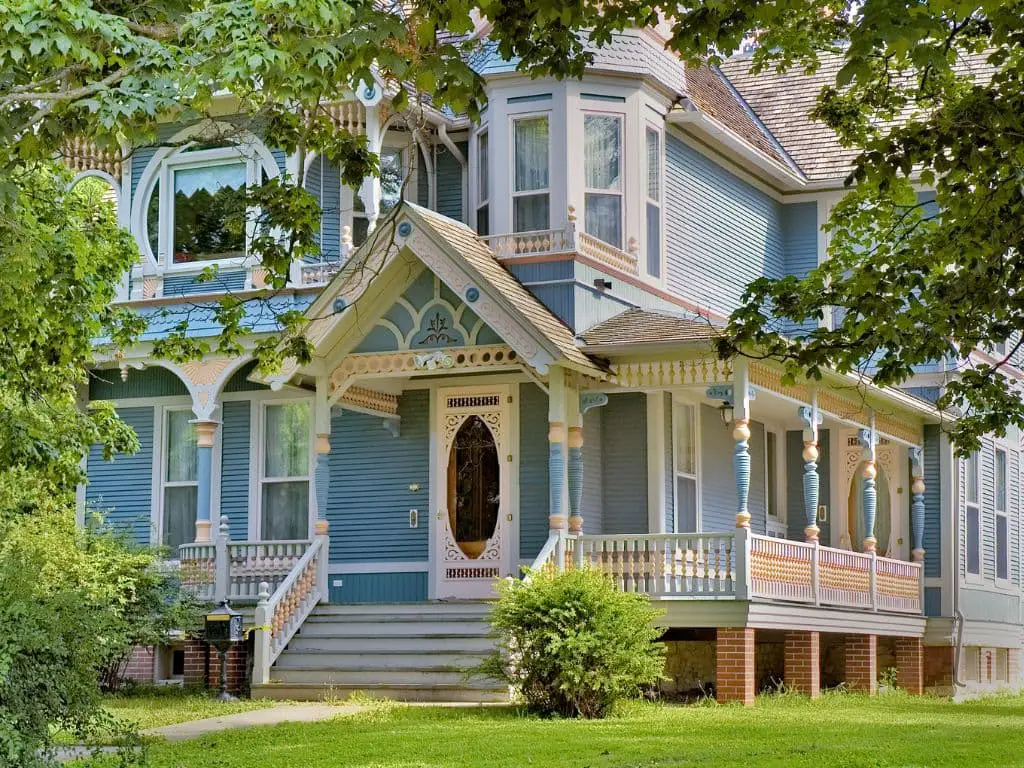 In the rest of the blog, I will guide you through all the steps and things you need to keep in mind when searching for Victorian houses on Zillow. 
What You're Going To Need
Navigating Zillow is one of the easiest things; if you do it right, you will find hidden gems and discover your dream house. 
All you will need is the following:
– A Zillow Account 
– A stable internet connection. 
That's it! You may be wondering, this is too easy; what is that catch? 
Well, Zillow was made just so you can find the dream house you've always wanted to live in. 
Video Tutorial  
If you are someone who responds better to audio-visuals, I will make it easier for you! Here is a video tutorial on all the steps I will be covering in this article. 
Step 1: Go to Zillow's Website
Let's look at the beginning, a very good place to start. Isn't it?
You will first have to visit Zillow's website at www.zillow.com. As you know, Zillow is an online real estate marketplace that provides access to millions of homes for sale and for rent across the United States. 
This is literally an opportunity for you to window shop for homes in your Pajamas! 
Step 2: Enter the Location You are Interested in
Now you have to just follow this process. In the search bar at the top of the page, you have to enter the location you are interested in, such as a city or zip code. You can also use the map view to explore different neighborhoods and areas.
So keep those binoculars away; Zillow will give you all the deets.
Step 3: Check the Box Next to "Historic Homes" 
Without leaving your couch, I am now going to take you to the next step. 
In the "Filters" section on the left-hand side of the page, click on "More" to expand the list of filter options. This will allow you to refine your search to include specific features you are looking for in a home.
You will now have to scroll down to the "Home Features" section and check the box next to "Historic homes." This will filter your search results to include historic homes, including Victorian houses. 
Step 4: Refine Your Search
You can also refine your search further by selecting other filters, such as the number of bedrooms, bathrooms, price range, and a lot more. It can go as specific as you want it to.
That's how personalized Zillow can get. It works towards making it easy to find a home that's just your type. Your perfect home! 
But hey, if you are already dreaming about your home and are off to some wonderland, I need you to come back! Because your DREAM HOME is literally here..in the next step1 
Step 5: Results Are Out!
And just like that, Bingo! Your dream house search results have been displayed. 
Once you've set your filters, Zillow will show you a list of homes that match your criteria, including Victorian houses. 
You can click on each listing to see more information about the property, including photos, a description, and other details. 
If you find a home you're interested in, you can save it to your favorites or contact the seller or agent to schedule a showing or ask questions. 
Thanks to Zillow, you can make house hunting less of a hassle and more of a hobby!
Things To Keep in Mind When Using Zillow
Just like all good things, this one, too, comes with a few precautions to be kept in mind. But they're nothing too serious, so you have nothing to fear. 
Zillow estimates are not always accurate: Zillow uses an algorithm to estimate a home's value, but this estimate may not reflect the actual market value of the home.
The availability of properties may not be up-to-date: Zillow relies on data from multiple sources, and some properties may not be listed on the site or may already be sold. So you may not always be updated.
The accuracy of property details may vary: Zillow pulls data from multiple sources, including public records and user-submitted data, so the accuracy of property details may vary. Again, you may have to go and double-check personally, just to be sure.
Zillow is not a real estate agent or broker: Zillow provides a platform for buyers and sellers to connect but does not provide real estate services. So you will have to contact a licensed realtor. 
You should also be very cautious when communicating with sellers or agents through Zillow. Be aware of potential scams or fraudulent activity, and do not provide personal or financial information unless you are confident in the legitimacy of the seller or agent.
Overall, Zillow can be a useful tool for researching properties and connecting with buyers and sellers, but it is important to keep these factors in mind when using the platform.
Final Thoughts
And there you have it, folks! You're now well on your way to discovering your dream Victorian house with Zillow! 
Simply visit their website, enter the location, add some filters, and voila! Your dream house served right to you! 
With a few simple steps and a bit of patience, you'll be transported back in time to the elegance and charm of the Victorian era. 
Just don't forget to keep an eye out for those pesky hidden fees and aesthetic design choices that are sure to come with any historic property. 
Happy house hunting!