Can You Search for Duplexes on Zillow?
Are you on the hunt for a new home? Have you considered a duplex? It's a great way to have more space than a typical apartment while also enjoying the benefits of having a landlord nearby. But can you find duplexes on Zillow? Don't worry; I got your back!
To search for duplexes on Zillow, you can either go to the Zillow homepage and start a search or go directly to the Zillow Rental Manager page. From there, you can select the type of property you're looking for and choose "duplex" as the property type.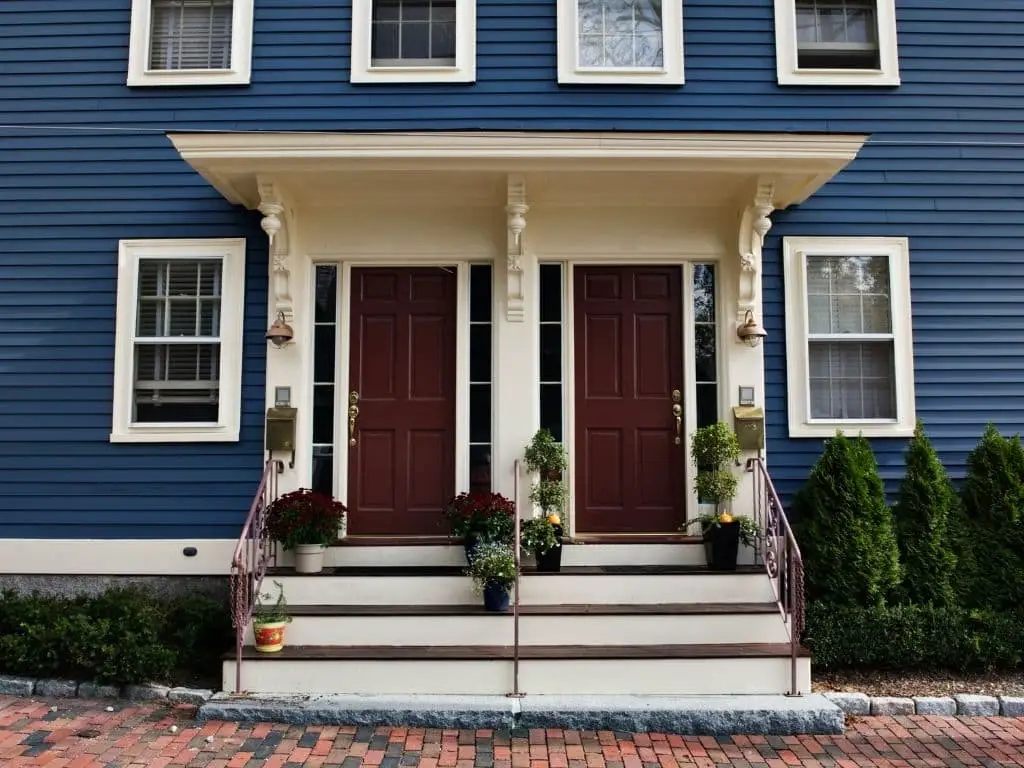 In the rest of the blog, I will help you take a closer look at how to find duplexes on Zillow and everything you should know when searching for a duplex. 
Now that I've established that Zillow is a great platform for finding duplexes, let's dive into some specifics of how to use the site to your advantage.
1. Search Filters and Options
First off, Zillow is straight-up generous with its search filters and options. You can customize your search based on what you're looking for, from price to the number of bedrooms and bathrooms to square footage and more. 
You can even save your search criteria and get email alerts when new duplexes match your vibe.
2. Interactive Maps
Another rad feature of Zillow is its interactive maps. You can peep at different neighborhoods and scope out the area surrounding a particular duplex. 
Check out nearby schools, restaurants, and grocery stores, and even get an estimate of how long your commute will be. This is clutch if you're unfamiliar with the area and want to get a feel for it before you schedule a showing. 
3. Virtual Tours
Speaking of showings, Zillow also offers virtual tours of many of the duplexes listed on their site. It's a great way to see the layout and features of a property without having to be there physically. 
Of course, an in-person tour is a real deal, but virtual tours can help you narrow down your list of potential properties.
4. Zillow Mortgage Marketplace
And if you're in the market for a duplex, you're gonna need financing, right? No problem; Zillow has your back with their Mortgage Marketplace. 
You can compare rates from multiple lenders and find the best mortgage deal for you. This feature can save you time and money, so you can focus on finding the perfect duplex for you.
How to Find Duplexes on Zillow
If you're ready to start your search for a duplex on Zillow, it's a pretty straightforward process. Here's what you need to do:
Go to Zillow.com and select "Buy" from the main menu.
Enter the location where you want to search for a duplex.
Click the "More" button under the "Home Type" filter and select "Duplex" from the list.
You can also filter your results further by price range, number of bedrooms and bathrooms, square footage, and more.
Once you've set your filters, Zillow will display a list of duplexes that meet your criteria. 
From there, you can browse photos, read property descriptions, and save listings that you're interested in.
Things to Keep in Mind
Looking for duplexes on Zillow? Good for you! 
But hold up, before you go clicking on everything that catches your eye, here are a few tips to help you find the perfect property that fits your needs.
1. Check the Property Details 
First things first, check the property details. Don't just look at the pretty pictures and move on. Read the description and make sure the number of bedrooms, bathrooms, and square footage fits your needs. You don't want to end up in a cramped space or pay for rooms you don't need. 
Also, pay attention to any details about the layout of the property and whether it's currently occupied by tenants. You don't want any unpleasant surprises later on. 
2. Look at the Photos
Next up, take a closer look at the photos. Sure, they may look nice, but don't just stop there. Look for any signs of wear and tear or damage that may need to be addressed. You don't want to end up with a fixer-upper unless that's what you're into.
3. Check the Neighborhood
Now, let's talk about location. Check the neighborhood and its proximity to amenities like grocery stores, schools, and public transportation. After all, you want to be close to everything you need. 
And, if you're wondering how walkable the neighborhood is or what amenities are nearby, just use Zillow's "Walk Score" feature.
4. Get Pre-Approved
Last but not least, get pre-approved for a mortgage before you start your search. Trust me; this will make the home-buying process smoother and give you a better idea of what price range to search within. No point in falling in love with a property that's way out of your budget, right?
Benefits of Purchasing a Duplex
There are many benefits to purchasing a duplex, especially if you plan on renting out one of the units. Here are just a few:
1. Rental Income 
First off, renting out one of the units means rental income! You can use that cash flow to help pay off your mortgage and other expenses, making duplex ownership more affordable than a traditional single-family home.
2. Tax Benefits 
Secondly, being a duplex owner can come with some sweet tax benefits, like deductions for property taxes, mortgage interest, and even depreciation.
3. Flexibility 
But the best part? Flexibility! You can live in one unit and rent out the other, rent out both units and use that rental income to live it up, or invest in more properties. Talk about options!
Final Thoughts
So, you're sold on the idea of owning a duplex, but where to start your search? Look no further than Zillow! 
With its powerful search filters, home value tool, 3D home tours, and mortgage marketplace, Zillow makes the home buying process a breeze. Plus, it's got a massive selection of duplexes to choose from. 
So why wait? Head to Zillow and find your perfect duplex today!