Searching for Duplexes on Zillow: A Comprehensive Guide
Zillow is one of the most popular online real estate databases for searching for homes and properties for sale or rent. With its easy-to-use interface and comprehensive listings, Zillow makes it simple to find information on all types of real estate, including duplexes.
Yes, you can search for duplexes on Zillow. To do so, enter your desired location in the search bar and select "Houses" for property type and "Duplex" under home types. You can further refine your search using filters such as price, square footage, number of bedrooms and bathrooms, amenities, and more.
This guide will walk you through how to effectively use Zillow to search for and evaluate duplexes that meet your investment or living needs.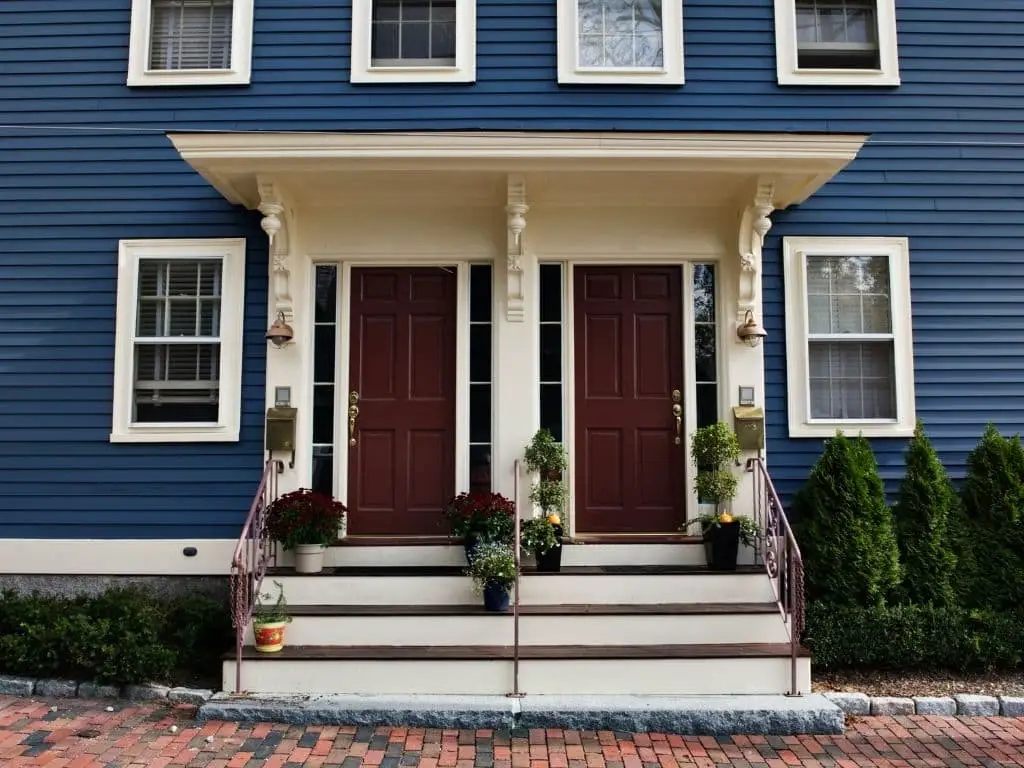 How to Use Zillow to Search for Duplexes
Zillow offers several ways to search for and filter listings to find the perfect duplex to buy or rent.
1. Using the Search Bar
The simplest way to get started is by using Zillow's search bar to enter the city, neighborhood, ZIP code or county where you want to look. Make sure to select "Houses" for property type and "Duplex" under home types.
For a more targeted search, try adding filters like minimum/maximum price, square footage, lot size, number of bedrooms and bathrooms, or amenities like a garage.
2. Using the Filter Options
On the results page, scroll down to "More filters" and select options to further refine your duplex search. Filter by the year built, number of bedrooms and bathrooms, home size, lot size, garage, recently sold/updated, and more.
Consider adding filters like "Heating: Central", "Cooling: Central air", or "Lot: 6,000+ sqft" to find upgraded units on sizable lots. Use "Keywords" to search listing descriptions for terms like renovated, updated, or remodeled.
3. Using the Map View
Toggle into Map View to visualize search results and see available duplexes in your desired areas. Click on a property pin to see listing details. Use the zoom feature and pan across the map to narrow your focus to specific blocks and neighborhoods.
4. Saving Your Searches
Finding the right investment property often takes multiple searches across days or weeks. Save time by clicking "Save search" to store your customized queries on Zillow and easily re-run them.
You can also get email alerts when new listings match your saved searches.
5. Setting Up Email Alerts for New Listings
As soon as a new duplex hits the market in your chosen area, you'll know about it by setting up automated Zillow email alerts. 
On your search results page, click "Get updates" and choose the frequency for receiving notifications of new listings matching your criteria. Selecting "Daily" emails ensures you never miss out on a new property.
How Do I Know if a Duplex Is a Good Investment?
When evaluating duplexes as investment opportunities, focus on the property's potential cash flow, condition, appreciation potential, and financing terms. 
Ideally, the monthly rent from the two units will exceed your mortgage payment and expenses. Review the rents of similar nearby duplexes to estimate potential rental income. Inspect the property thoroughly, looking for any repairs needed that could cut into profits. 
Research recent sales to gauge likely home value appreciation in the neighborhood. And confirm you can secure favorable financing terms like a low down payment mortgage. If the duplex meets these criteria, it may be a worthwhile investment property addition.
How Do I Find Duplexes That Are for Sale by Owner?
To find duplexes being sold directly by the owner without a listing agent, first search Zillow postings marked "For Sale By Owner". 
Also try expanding your search to Craigslist, Facebook Marketplace and real estate classified sites. Owner-sellers sometimes list on multiple platforms to maximize visibility.
Drive or walk around neighborhoods with lots of duplexes and look for "For Sale" signs lacking agent contact information. Knocking on doors of appealing properties can also lead to discovering unlisted duplexes for sale directly from the owner.
How Do I Find Duplexes That Are in Need of Renovation?
Duplexes requiring renovation or remodeling can be smart buys for investors willing to fix up the property in exchange for a lower purchase price and the potential to add value.
On Zillow, scan listings for mention of properties needing TLC or cosmetic updates in the description or photos showing outdated kitchens or bathrooms, worn carpets, old appliances etc. 
Use filters like "Year built: 1950s or earlier" then look for duplexes that still have original floors, fixtures etc. Drive through target neighborhoods and look for exterior signs like peeling paint, overgrown landscaping or broken steps that indicate a potentially distressed property.
Listings marked "Handyman Special" or priced well below comparable duplexes can also signify opportunities for turn-key remodels after purchase.
How Do I Find Duplexes That Are in a Good School District?
Families looking for a duplex to live in will want to focus their search on areas zoned to top-rated school districts.
On Zillow, research the school ratings in various neighborhoods and cities using the information on each listing or the "Schools" filter. Target areas with "GreatSchools ratings 8-10". 
Cross reference school district boundary maps to pinpoint which neighborhoods and zip codes fall within each district. Prioritize searching for duplexes in these areas of good schools. 
Driving through the neighborhoods around desirable schools can also reveal unlisted duplexes worth inquiring about.
How Do I Find Duplexes That Are Close to Amenities?
One strategy for choosing an investment duplex is finding one near conveniences renters desire. Proximity to amenities can allow for higher rents. 
Search Zillow listings and maps for duplexes located within a reasonable distance from public transportation, major highways, shopping centers, parks, nightlife districts, employers and other area attractions. 
Use Zillow's interactive map view to visualize how close each property is to key amenities by zooming in on the surrounding blocks. Being able to walk to amenities is ideal.
How Do I Find Duplexes in a Desirable Neighborhood?
Selecting a duplex in a popular residential area with a strong sense of community can lead to easier tenant recruitment and retention, as well as greater long-term home value appreciation.
Research metro area neighborhoods to identify ones known for their charm, family-friendliness, great schools and abundance of parks, restaurants and cultural offerings. 
When searching duplexes on Zillow, limit searches to listings located within these desirable areas. Drive around the target neighborhoods to help select the most appealing blocks in terms of charm, upkeep, and amenities.
Prioritize duplexes on quiet streets yet still near the action. Walkability, architectural style and outdoor spaces also add to a duplex's neighborhood appeal for renters and buyers.
How Do I Make an Offer on a Duplex?
Once you find a duplex to purchase on Zillow, follow these key steps to make a competitive purchase offer:
Get pre-approved for a mortgage – A pre-approval letter shows sellers you can obtain financing.
Make an offer at or slightly below asking price – Consider recent comparable sales when choosing your offer amount.
Highlight strengths as a buyer – Mention you have funds ready for a down payment and are qualified for a loan. 
Act quickly – The first satisfactory offer often gets the home.
Submit supporting documents – Provide financial statements proving your ability to buy. 
Be flexible on closing date – A longer escrow period can be appealing to sellers.
Bring your real estate agent into the process early on to help you negotiate and finalize the purchase terms.
How Do I Finance the Purchase of a Duplex?
There are several options for obtaining a mortgage to buy a duplex:
FHA loan – Only 3.5% down payment required and lenient credit score standards. 
Conventional loan – Typically requires at least 10% down, stronger credit history.
Portfolio loan – Offered by community banks, more flexible qualifying.
Cash-out refinance – Use existing home equity to buy another property.
Hard money loans – Fast financing based on the property's value, higher rates.
Partnership – Team up with other investors to combine down payments.
Speak to mortgage lenders to discuss the specific duplex loan programs available to finance your particular property. A qualified lender can outline the mortgage options ideal for your financial situation. 
Be sure to shop multiple lenders to compare rates and fees. Getting pre-approved early in the home search process is also wise to confirm your price range and financing capabilities when negotiating with sellers.
What Are Some Tips and Tricks for Finding Duplexes on Zillow?
Here are some pro tips for effectively searching for duplexes on Zillow:
Use a desktop/laptop for optimal functionality – Mobile has limited filter options.
Check the "More Filters" section – Refine by multiple bedrooms, multiple bathrooms, lot size, etc. 
Search by street name – Target individual streets ideal for duplex living.
Look beyond MLS listings – Search for duplexes marked "Pre-foreclosure", "Make Me Move", or "Coming Soon"
Track price changes – The graph shows when a home was overpriced or had a price reduction.
Drive the neighborhood – Get a feel for curb appeal, parking options, lot sizes, etc. in person.
Call the listing agent – Ask questions to further assess if the duplex meets your needs.
Follow up on stale listings – Duplexes sitting for weeks may indicate motivated sellers. Submit low offers.
Turn on real-time alerts – Get pinged when new duplexes matching your search criteria are posted. Act swiftly.
Understanding Zillow's Property Type Classification
It helps to understand how Zillow classifies different property types when searching for a duplex:
Single Family Residential – One home on the lot. Not a duplex.
Multi-Family (2-4 Units) – Includes duplexes and triplexes. 
Multi-Family (5+ Units) – Larger apartment buildings. Not a duplex.
Townhouse – Similar but different than a duplex. Joined vertically not horizontally.
Twin Home – Two attached homes with separate owners. Not a true duplex with single owner.
Carefully watch these classifications in search results to isolate true stand-alone duplexes. The photograph and details will confirm the property type and layout.
What Are the Pros and Cons of Buying a Duplex Through Zillow?
Zillow offers many benefits for buyers searching for duplexes, but there are also some downsides to be aware of:
Pros:
Easily search by location and filter specifically for duplexes
View detailed listing information, photos and neighborhood data 
Identify off-market duplexes "Coming Soon"
Save search criteria for quick re-runs
Get automated email alerts when new listings are posted
Cons:
Listing details may not be fully accurate or up-to-date
Must confirm details like allowed zoning directly with the seller
No substitute for seeing the duplex and neighborhood in-person 
Still need an agent to broker negotiations and sale
While a useful preliminary search tool, buyers should follow up directly and consult experienced real estate professionals when ready to move forward with an actual duplex purchase.
How Reliable Is Information on Zillow When Searching for Duplexes?
Zillow provides a general overview of available duplexes, but some specifics may not be perfectly reliable:
Square footage – Independently confirm size if a top priority
Lot size – Verify measurements if property borders are unclear
Bedroom/bath count – Double check as finished basements may be included 
Photos – Can showcase best angles, be outdated, or doctored
Price – Consult recent comps for more accurate market value. The Zillow estimate is not always accurate.
Detailed home facts – Some facts like "renovated" or "move-in ready" are based on limited public records
Drive-bys, home tours, professional inspections, and direct seller Q&A will give you the truest sense of a duplex's particulars before purchasing.
Can You Find Foreclosed Duplexes on Zillow?
Yes, Zillow provides access to listings of duplexes in pre-foreclosure or bank-owned as a result of foreclosure.
Under "More Filters", select:
"Pre-foreclosure" – Owner defaulted, duplex is distressed 
"Bank-owned" – Duplex already foreclosed, owned by lender
Also try searching "pre-foreclosure duplex [city]" on Google and looking under Zillow's "Make Me Move" listings.
Foreclosed duplexes often sell at a discount but may need significant repairs. Hire professionals to inspect before purchasing a foreclosed property.
Can You Find Rent-to-Own Duplexes on Zillow?
No, Zillow does not have a separate search filter for rent-to-own duplexlistings. 
These types of lease-to-purchase agreements are typically arranged directly between buyer and seller rather than posted on MLS real estate sites.
Some options to find rent-to-own duplexes include:
Checking "For Rent" signs around town for mention of rent-to-own terms
Searching Craigslist under "Housing" then "Rent-to-Own"
Contacting local real estate investors and property managers to ask about rent-to-own inventory
Working with a real estate agent experienced with structuring rent-to-own duplex contracts on behalf of buyers
With creative searching and networking, it is possible to find duplexes available by rent-to-own terms without needing to rely on Zillow listings alone.