If you are in active military service, a veteran, or an eligible spouse, you can apply for VA mortgage loans. Brokers may connect you to the best lenders that issue VA loans. There are many leaders that offer VA loans, and in this article, we will try to present you with the best of them.
Is VA a mortgage broker? No, it's not. VA loans are loans backed by the Department of Veterans Affairs agency, and issued by the lenders. However, brokers can find you the best lender with a loan that fits your needs and finances.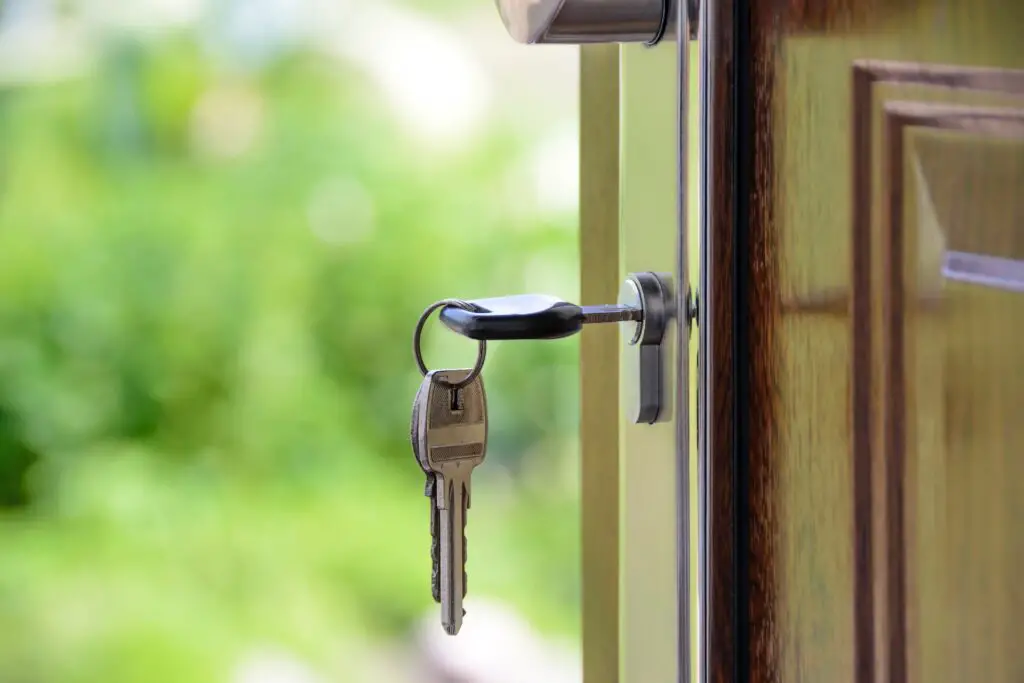 VA loans are issued by most banks and financial institutions, even though some lenders may refuse to issue these kinds of loans. Also, different lenders offer different conditions for VA loans. Find out all about this here
What Are VA loans?
If you are looking for a mortgage lien and you are in active military service or a veteran, you may apply for a VA loan. This is a loan that is supported by the Department of Veterans Affairs, meaning they vouch for it once you get it from the lender. The main benefit of this loan is that you don't need to finance down payment, and since VA guarantees your mortgage loan, you will probably have lower interest rates and closing costs.
With VA, you will not have to wonder if escrow pays home insurance since most VA loans have no mortgage insurance. In short, here are the main characteristics of VA loans:
No down payment,
No Private Mortgage Insurance (PMI)
Competitively low-interest rates,
Limited closing costs,
FICO credit score of at least 620,
No limits on how much you can borrow.
VA Credit Loans Eligibility Requirements
Before you start looking for lenders or apply for a mortgage, first, you need to meet some requirements so you could be approved for a loan. Like with other loans, lenders will check your credit score, financial situation, debt-to-income ratio, and whether you have a Certificate of Eligibility issued by the Department of Veterans Affairs. And just like with reverse mortgages, conventional loans, or HELOC mortgages, not everybody can be eligible. Here are what conditions you need to meet to get a Certificate of Eligibility or COE:
Service members must serve for at least 90 continuous days,
Minimal duty service for veterans depends on the period of the service,
National Guard members' minimum active-duty service depends on when they served.
However, even if you don't meet minimum service requirements, you may still be eligible for CEO if you have been discharged from the military because of the following reasons:
Illness, but only some medical conditions will be applicable,
Reduction in force,
A service-connected disability,
Hardship,
The convenience of the government if you have a minimum of 20 months of service.
Best VA Loan Lenders Compared
As we have mentioned, many lenders issue VA loans – for example, Rocket Mortgage does FHA and VA loans. Also, the lenders will not give you the same conditions. Some may ask for a down payment, while some may not give you the best interest rates. If you're in a hurry, the best is to pay a mortgage broker to scope through all the lenders and find you the best solution. Even though this is not a common practice with VA loans, if you need professional assistance to do all the legwork for you and finish all the paperwork, you can hire a professional broker.
Anyway, here are some of the best VA lenders and their conditions.
Name of the lender
Conditions
Navy Federal Credit Union
●      Minimum Credit Score 660
●      30-year mortgage for the military members with no minimum down payment
●      You don't need traditional credit data such as proof you pay utility bills
Veterans United
●      Minimum credit score required is 620
●      Free credit consulting
●      15 and 30 years loans
●      No down payment
Rocket Mortgage
●      Adjustable downpayment
●      A paperless online mortgage lender
●      Customizable mortgage rates
The new American Funding
●      Credit score required is 580
●      30 years of loans
●      3% down payment
Guaranteed Rate
●      Credit score required is 580
●      30 years loans
●      With 0% down payment
●      Low rates
Caliber Home Loans
●      Credit score required is 620
●      3% down payment.
Can You Buy Any Home With VA Loans?
The answer is no. There are rules you must follow when purchasing a home with a VA loan. For example, you can not buy a home abroad, a vacation home, or a second home as an investment. You must live in that home. Also, you can not take a loan to buy land. Once you meet these conditions, you also must be careful that the home you want to purchase has the following conditions met:
Access to water and sewer,
No exposed lead-based paint,
No presence of toxins,
No termites,
Heating and electricity,
A basement that's properly vented,
No construction defects or material decay.
Are VA Loans Good?
VA loans are considered to be very favorable and good for borrowers. And most lenders do have these loans due to the fact that the government will usually buy them from them. Also, the portion of a loan is always backed by the Department of Veteran Affairs, which leaves the lenders an open hand to provide you with the best possible rates and conditions. So, if you are eligible for VA loans, don't hesitate to get in touch with your bank and ask about their conditions.