Benefits Of Navy Federal Credit Union
Buying a home is one of the biggest decisions you'll ever make. It's also one of the most stressful financial commitments you can take on.
Navy Federal Credit Union has been helping military members and their families with mortgage loans for over 70 years. Their commitment to service, affordability, and flexibility makes them an ideal lender for your home loan needs.
So, what are the benefits of Navy Federal Credit Union?
Banking with Navy Federal Credit Union offers benefits such as competitive interest rates, a wide range of financial products and services, exceptional customer service, access to thousands of free ATMs worldwide, user-friendly mobile and online banking services, financial education resources, high security measures, special programs for military members, member discounts and rewards, and community involvement. However, membership is limited to military personnel, veterans and their families.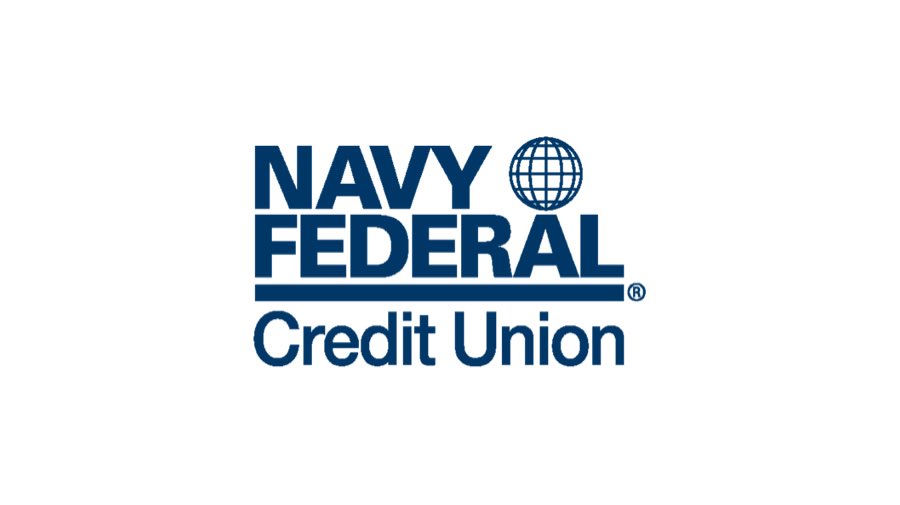 Navy Federal Credit Union offers several different options depending on what works best for you at any given time in your life cycle.
What Are the Benefits of Banking With Navy Federal Credit Union?
There are many advantages to choosing Navy Federal Credit Union over other banks and credit unions. Here are some of the top benefits Navy Federal has to offer its members:
1. Competitive Interest Rates
One of the main reasons to bank with Navy Federal is that they consistently offer competitive interest rates on deposit accounts and loans. This means you can likely earn more interest on your savings and pay less interest on loans like mortgages and auto loans compared to other institutions. 
Navy Federal frequently has rates among the highest nationally on products like high-yield savings accounts and certificates of deposit. The higher your interest rate, the faster your money grows.
2. Wide Range of Financial Products and Services
In addition to basic checking and savings accounts, Navy Federal provides a broad array of other financial products and services. From auto and mortgage loans to credit cards and retirement accounts, you can find nearly any product you need.
Some offerings include:
Auto loans
Mortgages
Home equity loans and lines of credit 
Personal loans
Credit cards 
Certificates of deposit
Money market accounts
Checking accounts
Savings accounts
IRAs
Financial planning 
Insurance
Investments
With such a wide variety of options, Navy Federal can likely meet all your banking needs in one place.
3. Exceptional Customer Service
Perhaps most importantly, Navy Federal is known for providing top-notch customer service to its members. Their customer service team is available 24/7 by phone, online chat, email, and social media to quickly answer any questions you have. 
Plus, they have over 320 local branch locations for convenient in-person banking. At Navy Federal branches, you'll work with helpful professionals who take the time to understand your unique needs.
4. Access to Thousands of Free ATMs and Branches Worldwide
As one of the largest credit unions, Navy Federal gives you access to over 85,000 fee-free ATMs globally through their partnership with the CO-OP ATM network. This makes it easy and convenient to bank wherever you are stationed or traveling without paying ATM fees.
You also have access to 5,600+ shared branches throughout the U.S. Essentially, you can bank from any Navy Federal or CO-OP-network ATM or branch, just like it was your own local branch. This level of access and convenience is hard to beat.
5. Mobile and Online Banking Services
Managing your Navy Federal accounts on-the-go is simple with their user-friendly mobile app and online banking tools. Deposit checks, pay bills, transfer money, track spending, and more all from your smartphone or computer.
You can even securely communicate with customer service representatives directly through the mobile app for assistance any time of day. Streamlined digital banking makes managing your finances efficient and straightforward. 
6. Financial Education Resources
To help you make smart money decisions, Navy Federal offers an array of financial education resources like articles, videos, live seminars, and financial planning tools. Take advantage of free resources to boost your financial knowledge on topics like budgeting, investing, retirement planning, buying a home, and more.
7. Security and Protection Measures
Keeping your finances and identity protected is a top priority for Navy Federal. They utilize high-level encryption, firewalls, multi-factor authentication, and other security measures to keep your information secure. 
Plus, your accounts are federally insured by the NCUA for up to $250,000. You can bank with confidence knowing your money is fully protected.
8. Special Programs for Military Members
Navy Federal goes above and beyond to provide specialized benefits and assistance to military members and their families. Programs like financial counseling, deployment services, homeowner assistance, and student loan consolidation make banking easier during your military service.
They also offer exclusive military discounts on loans, credit cards, insurance products, and more. Navy Federal understands military life and is dedicated to serving those who serve.
9. Member Discounts and Rewards
By banking with Navy Federal, you can save money through their member discounts program. Discounts are available on services like travel, entertainment, electronics, hotels, car rentals, tickets, and more.
Their rewards credit cards also allow you to earn cash back or points on your spending to redeem for rewards like travel, gift cards, and merchandise. Rewards programs make everyday spending more rewarding.
10. Community Involvement
Giving back is an essential part of Navy Federal's mission. Each year, they invest millions in community support through philanthropic grants, employee volunteer programs, fundraising campaigns, and other outreach initiatives. 
When you bank with institutions that aim to make a positive local impact, communities prosper together. Navy Federal's commitment to service makes them a credit union you can feel good about banking with.
How Does Navy Federal Compare to Other Banks and Credit Unions?
Compared to other national banks and credit unions, Navy Federal stands out for its exceptional rates, robust product offerings, top-tier customer service, convenience features, and commitment to service and community. Here is a comparison of Navy Federal and Wells Fargo.
Very few financial institutions can match the comprehensive set of products and benefits that Navy Federal provides in one place. And as a not-for-profit credit union, their mission centers around serving members, not profit.
Of course, Navy Federal does have membership requirements you must meet to be eligible to join. This includes active military, veterans, and their families. Review their membership guidelines to see if you qualify to take advantage of all Navy Federal has to offer.
What Are Some Potential Drawbacks of Banking With Navy Federal?
While Navy Federal excels in many areas, there are a couple potential drawbacks to consider:
Limited local branch locations – With around 320 branches, their location network is smaller than some national banks. This may limit in-person banking accessibility for some members.
Account transfer delays – Transferring external accounts to Navy Federal can sometimes be slower than at other institutions. Anticipate a little extra time for external transfers to process.
Strict membership requirements – Navy Federal does have strict military/family membership requirements that exclude civilian members of the general public.
However, for most members, the numerous advantages Navy Federal offers greatly outweigh these limitations. And mobile, online, and shared branching access helps provide convenient banking nationwide.
What Are the Different Types of Accounts Offered by Navy Federal Credit Union?
Navy Federal Credit Union provides a robust selection of banking and investment accounts to meet diverse needs. Some of the main account types include:
Checking accounts – Options like free Active Duty Checking, Flagship Checking, Campus Checking, and eChecking (online only)
Savings accounts – Regular savings, money market savings, jumbo money market savings, and certificates of deposit 
IRA accounts – Traditional, Roth, SEP, and SIMPLE IRAs with competitive interest rates
Kids accounts – Youth savings accounts to help children learn money management
Investment accounts – Brokerage accounts, college savings plans, financial planning services
Joint accounts – Convenient accounts for two or more people to share
Business accounts – Business checking, savings, and credit cards 
What Are the Interest Rates on Navy Federal Credit Union's Loans?
The specific interest rates on Navy Federal loans will depend on the type of loan, loan amount, repayment term, your credit score, and current market rates. However, as a member, you can typically expect to benefit from low interest rates that beat nationwide averages.
For example, here are some current Navy Federal loan rate ranges:
Auto loans – As low as 2.49% APR
Mortgages – As low as 3.5% APR 
Personal loans – As low as 6.49% APR
Credit cards – As low as 5.99% APR
Navy Federal offers personalized rate quotes so you can easily compare your options. Their competitive rates stretch your money further.
What Are the Rewards Programs Offered by Navy Federal Credit Union's Credit Cards?
Navy Federal offers several rewards-based credit cards so you can earn cash back, points, or miles on your spending. Popular options include:
CashRewards Credit Card – Earn 1.5% cash back on all purchases
Go Rewards Credit Card – Earn 3x points per $1 on restaurants, 2x points on gas, and 1x everywhere else
Platinum Credit Card – Earn 1 point per $1 on all purchases
Visa Signature Flagship Rewards Card – Earn 2x points on travel, 3x on dining, 1x everywhere else
With Navy Federal rewards cards, you can redeem points for cash, gift cards, travel, and more. Compare cards to choose the rewards program that best fits your spending habits and needs.
What Are the Military Discounts Offered by Navy Federal Credit Union?
Navy Federal offers exclusive military discounts to save service members money. Discounts are available on:
Auto loans – 0.25% interest rate reduction
Mortgage loans – $1,000 off closing costs 
Credit cards – 0% introductory APR
Personal loans – 0.25% rate reduction
They also offer special discounted insurance plans not available to the general public. And active duty members pay no fees on checking accounts and get four free non-Navy Federal ATM transactions per month.
Navy Federal makes banking affordable for military families during their service through reduced rates and generous discounts.
How Can I Get Help With My Finances From Navy Federal Credit Union?
As a Navy Federal member, you gain access to complimentary financial counseling and advice. You can get professional guidance on: 
Managing debt
Budgeting 
Saving and investing 
Retirement planning
Understanding your credit
Major purchases like buying a home
And more
Reach out to Navy Federal financial advisors by phone, online chat, email, or schedule an in-person appointment at a branch near you. They have the expertise to help you achieve your financial goals.
Conclusion
With competitive interest rates, robust services and tools, top-notch customer service, and a mission centered on service, Navy Federal Credit Union is a premier option for your banking needs. If you qualify for membership, take advantage of all the ways Navy Federal can help you maximize savings, financing, and everyday banking convenience. They provide the complete package today's consumers expect from their financial institution.
Frequently Asked Questions(FAQ)
What makes Navy Federal Credit Union different?
Navy Federal Credit Union is the world's largest credit union, serving over 8 million members with an array of financial services and products. It is a member-owned, not-for-profit organization that is dedicated to serving the unique needs of active duty and retired military personnel, their families, and Department of Defense personnel. Navy Federal Credit Union is unique in that it offers its members exclusive benefits such as lower interest rates, higher deposit rates, and special discounts.
Can you join Navy Federal without military?
Yes, it is possible to join Navy Federal Credit Union without having military affiliation. Membership is open to all Department of Defense uniformed personnel, civilian personnel, contractors, and their family members. Additionally, anyone who lives or works in a qualifying area, or is related to an existing member, is also eligible to join.
Is Navy Federal a good card to have?
Navy Federal Credit Union offers a variety of credit cards with competitive interest rates, generous rewards, and low fees. Customers benefit from no annual fee, no foreign transaction fees, and low minimum spending requirements. With its generous rewards and low fees, Navy Federal Credit Union is a great card to have for those looking for a reliable and rewarding credit card.
How much is the limit of Navy Federal Credit Union?
Navy Federal Credit Union (NFCU) offers its members a variety of credit limits, depending on the type of account and creditworthiness of the member. The limit for a standard NFCU credit card is typically between $500 and $50,000, depending on the individual's creditworthiness. Additionally, NFCU members may be eligible for higher limits with certain accounts and by meeting certain requirements.