Why Can't I Find My House on Zillow?
Are you looking for your house on Zillow but can't seem to find it? You're not alone. Many people have encountered this issue when looking for their home on Zillow. In this article, you'll find out why it can be difficult to locate your house on Zillow and steps you can take to try and find your property.
So, why can't you find your house on Zillow?
Zillow only displays properties that are listed for sale or rent. If a property is not currently on the market, it may not appear on Zillow. Additionally, incorrect or incomplete information in the public records, being in an area not covered by Zillow, and being a new construction property may all cause a property to be missing or not appear on Zillow.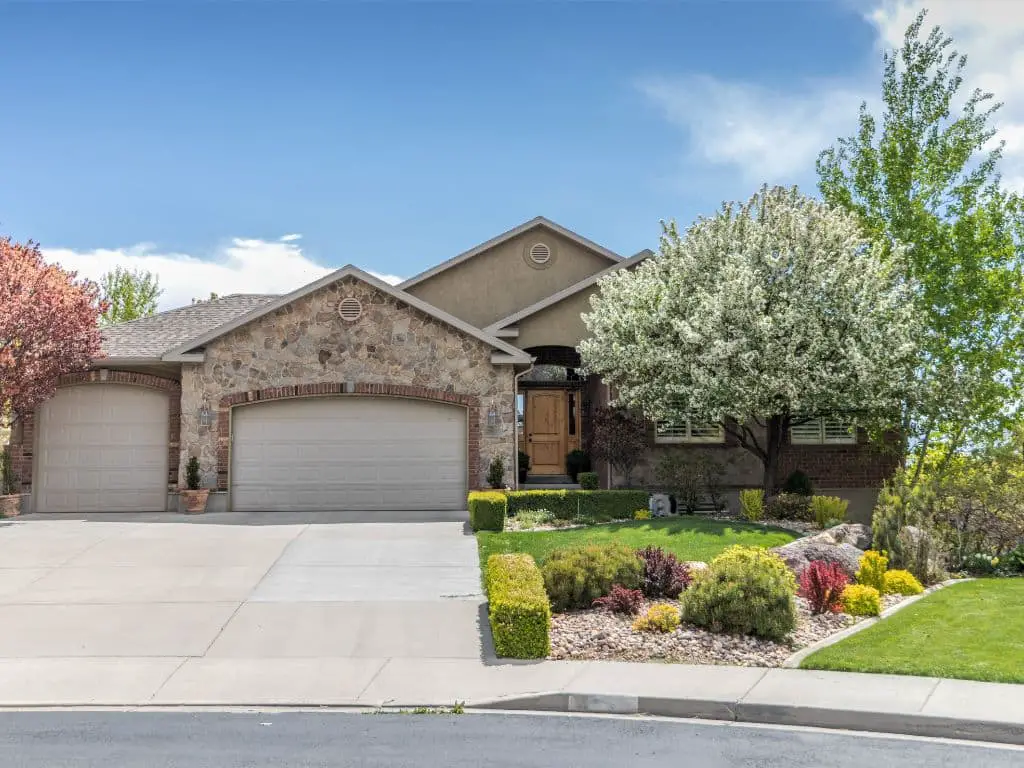 In the rest of the blog, I will list all the possible reasons why your house may not be listed on Zillow and what you can do to change this. Let's dig in! 
Possible Reason Why You Cannot Find Your House on Zillow
When you can't find something, you often tend to panic. But breathe. I'm for you. There could be a few reasons why you can't find your house on Zillow. Here's a quick run-through:
1. Your House Is Not Listed for Sale or Rent on Zillow
Zillow is a real estate marketplace that displays properties that are listed for sale or rent. If your property is not currently on the market, it may not appear on Zillow. So you have to be in the mood to sell and make sure your house catches that vibe.
2. Your Property Information Is Incorrect or Incomplete
Zillow gets its information from public records, real estate agents, and users. If there are errors or incomplete information in the public records, it may cause your property to be missing or not appear on Zillow. 
After all, it is an algorithm. And algorithms are only as smart as you make them to be. So don't hold back and fill in all the information you know. 
3. Your Property Is in a Non-Zillow-Covered Area
Zillow may not have coverage in all areas. So it's possible that your property is in an area that is not currently covered by Zillow. Check your papers to find out more about this. 
4. Your Property Is a New Construction
If your property is new construction, it may take some time for the information to appear on Zillow. The system is constantly updating and acquiring more information. So a little patience from your end is always appreciated, 
If you are still having trouble finding your house on Zillow, you may want to contact Zillow's customer support for further assistance. Here is a direct link to their help desk. https://zillow.zendesk.com/hc/en-us  
You can even visit the website to know more. https://www.zillow.com/
How Do the Listings on Zillow Come About?
I just told you why your house might possibly not be on Zillow's radar. But have you wondered how the listings are generated? 
Listings on Zillow are obtained from either MLS feeds or other real estate agents. A broker or an agent sends the listing to Zillow. Moreover, Zillow obtains listings from the MLS and other feed providers.
The drawback is that updates take a while to show up on Zillow after the MLS has been updated. For instance, Zillow has properties that you might fall in love with just to learn that the property was under contract earlier that day.
Sometimes it's best to let your real estate agent locate your ideal property than to hunt unsuccessfully on your own.
How to List Your House on Zillow?
You may now slowly begin to formulate the idea of listing your house on Zillow. Well, I am here to tell you, you absolutely can! Listing your house on Zillow is a straightforward process. Here are the steps you can follow: 
1. Create a Zillow Account
Go to the Zillow website and create an account by clicking on the "Sign In" button in the top right corner and selecting "Join." You will need to provide your name and email address and create a password. These are just the basic mandatory details that every account creation needs. 
2. Claim Your Home
After you've created your Zillow account, you will need to do something called 'claim your home.' To claim your home, you must click on the "Sell" tab on the homepage and enter your property address. 
If your home is not yet listed on Zillow, you will need to provide some basic information about your home, including the number of bedrooms and bathrooms, square footage, and asking price.
This is the boring bit, but you can then spice up your description by starting off with something like, "Step inside, and you'll see why this house is the talk of the town."
3. Provide Details About Your Home
Once you've claimed your home, you can create your listing by providing detailed information about your property, including photos, property description, and any additional features or amenities.
If the house is slightly on the fancier side, you could write it as, "From the cozy fireplace to the stunning backyard, this house has everything you need to relax and unwind." 
But if not, then even "a quaint, rustic living space" works. It's all about how you sell your house!
4. Review Your Listing
After you've provided all the necessary information, you can preview your listing to make sure everything looks correct. You can also edit your listing at any time if you need to make changes.
Here's where double-checking everything is vital. Any missed information and you may be left with a slight problem that would need rectification. So let's try and avoid that. 
5. Publish Your Listing
Finally, take your listing public for all the world to see. Once you're satisfied with your listing, you can publish it by clicking the "List for Sale" button. Your listing will now be visible on Zillow and will be available for potential buyers to view.
Note that there may be fees associated with listing your home on Zillow, such as a one-time fee for a "For Sale By Owner" listing or a commission fee if you choose to work with a real estate agent.
It's important to review the pricing and terms before creating your listing to make sure you understand the costs involved.
Final Thoughts
Now, Zillow has information on more than 110 million houses and assigns a Zestimate to 100 million of them. So make sure your listing gets a Zestimate as well. 
Zillow can only publish properties supplied directly to them; they cannot pull listings from other websites or sources. If you can't find your home on Zillow, maybe it's because your house is not listed for sale or rent. Or perhaps your property information is incomplete or incorrect. Or it's just that Zillow does not cover your location!
So if your listing is not already on Zillow, make sure it is being delivered to Zillow by checking with your agent or the listing source.
With your newfound expertise in Zillow listing, get ready to unleash your inner luxury vacation planner and greet your future tenants with open arms!