Are Mortgages Federal Loans?
Mortgaging is one the most common way people get their future homes, specially if you don't have the money to find the purchase up front. There are different types of mortgages out there some of which have federal backing.
Are mortgages federal loans? Most mortgages are federal loans, which means they are backed by the U.S. government. The government does not directly lend money to borrowers, but it does guarantee the loans made by private lenders. This guarantee protects the lender from loss if the borrower defaults on the loan.
In the U.S, almost 50% of mortgages are federally backed and are serviced through government-sponsored entities like Freddie Mac and Fannie Mae.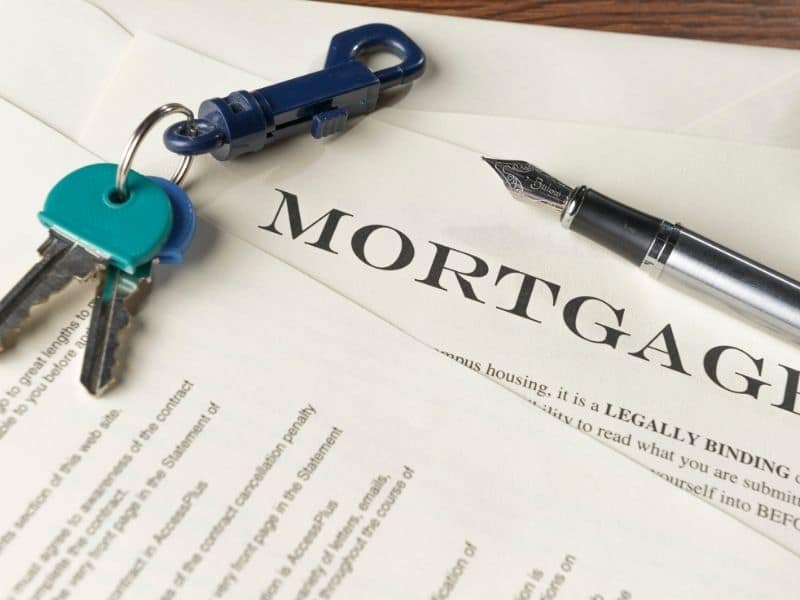 Due to the economic effects of the Covid-19 pandemic, many people with loans including mortgages struggled to keep up the payments.
The U.S government responded by offering forbearance for federal loans through the CARES act, which is one of the reasons the different types of federal loans/ mortgages can be appealing. 
Is A Mortgage A Federal Loan?
Federal loans are financed by the government or through government sponsored entities. Mortgages can be federal loans if they follow the same rule. Mortgages are divided into two major categories. 
Conventional mortgages 
Federally backed mortgages. 
Conventional mortgages are the common mortgages that are offered by private lenders which have no government backing whatsoever. These mortgages are not federal loans and are funded by private companies. 
Government/ Federally backed mortgages are mortgages that can be serviced by private lenders but are insured by the government. Thus if a person defaults the lender is protected by the government from incurring losses. 
What most people don't realize is that many mortgages offered by private lenders are federally backed through government-sponsored entities (GSEs) like Fannie Mae and Freddie Mac. These two own and insure almost half of the mortgages in the market. 
Thus, you should consult the servicer of your loan to be sure of who owns your loan. They should be able to provide the contact information you need about the funding entity behind your loan.
Alternatively, you can look up your loan online using loan lookup tools to see whether it is backed by either of the above GSEs. Here is a post on how to find out if your loan is federally backed.
Main Types of Federal Mortgage Loans  
Aside from the conventional loans backed by Fannie Mae and Freddie Mac, there are three major types of federal mortgages.
VA Loans
VA loans are only offered to a specific category of people. Basically to qualify for a VA loan one has to be in active military service. There are others who qualify such as Military Veterans and Veteran spouses. You are also eligible if you are a U.S citizen who served in a country that allied with the U.S during WWII. 
Despite their restrictions on qualifying, VA is very lenient with some of their other requirements. For one, they don't require applicants to have a specific minimum credit score. But, some mortgage servicers can choose to impose their own minimum credit scores. 
Furthermore, borrowers often don't even need to pay down payments. In addition, a person can still qualify for a VA loan even if they have a poor credit history for example bankruptcy or even a foreclosure. They will only require you to prove that you can comfortably afford the monthly payments and don't care about whether you are employed or self-employed. 
Unlike conventional loans, borrowers will also not face prepayment penalties. VA loans also have lower rates of interest than conventional loans by about 0.5 to 1%. There is also no need to pay any private mortgage insurance which protects lenders in case a borrower defaults payment. 
The only significant downside to VA loans is that the borrower needs to live on the purchased property for no less than a year. They will also require you to move in within 60 days of closing. 
FHA loans
They are loans that are insured by Federal Housing Administration (FHA). These mortgages are very common among first-time buyers. Unlike VA loans, they are not restricted to a particular set of people. FHA loans were created to help people with moderately low credit and those who can only afford low down payments. 
FHA loans are attentive when it comes to credit scores and have a set basic minimum of about 580. However, it doesn't mean people with lower credit scores can't get it; instead, they will have to pay a down payment of at least 10% to be viable. If your credit score is higher than 580, you only need to pay a 3.5% down payment. 
These loans are also restricted to primary residence occupancy homes. You need to live in the house you are paying for via mortgage. Furthermore, borrowers are also required to pay mortgage insurance. It normally amounts to about 1.75% of your loan to be paid upfront and then 0.45-1% to be paid annually. Borrowers can evade mortgage insurance if they pay the 10% down payment.
USDA loans 
USDA loans are part of the Rural Development program and is focused on helping people purchase homes in suburban areas. USDA loans do not require any down payments and have one of the most common 30 years fixed rate offers in the market. 
The minimum credit score here is about 640, a little higher than FHA loans. You can also qualify with a lower score but you will need to have some compensating factors on your side such as; 
Having accumulated savings of about three months for the new house payment
Having been continuously employed by your current employer for at least 2 years
Any evidence that your credit history was affected by the application for the USDA loan
History of paying higher house payments than the current loan. 
With the above, your application will be more likely to be approved after a manual review even if your credit score is a little lower than required. 
Final Thoughts 
Choosing a federal loan for a mortgage over conventional loans comes down to your finances and whether you are eligible. So, buyers should assess their situation and find out the restrictions they can bear with. 
There are different lenders out there and each offers varying rates so don't be afraid to shop around before deciding.
Remember, a house is likely to be one of your most expensive purchases so you shouldn't rush.