Best Mortgage Lenders According to Zillow: A Comprehensive Review
We all know that Zillow is excellent if you are looking for a home to buy but did you know you can search for mortgage lenders on Zillow? Well, you can, and Zillow has an excellent tool where you can compare multiple lenders in real-time.
If you wish to find Zillow's best mortgage lenders, you will need to provide some information to Zillow – zip code, type of loan, and other features so Zillow can present you with the best lenders out there.
Keep reading and find out how to search for lenders on Zillow and which lenders have the highest rates by customer review in each state.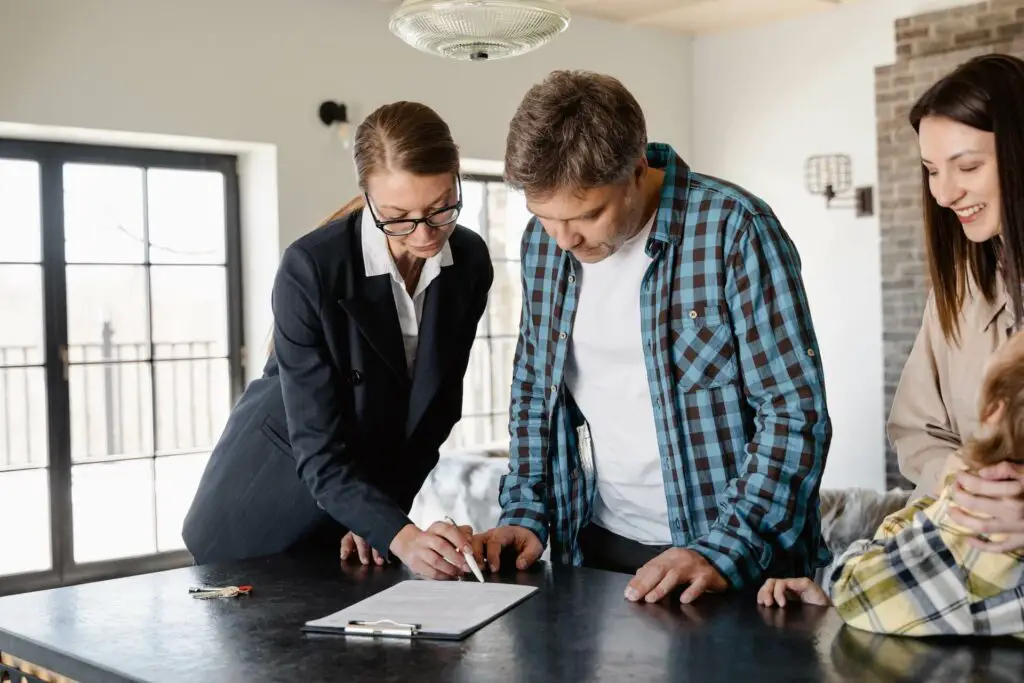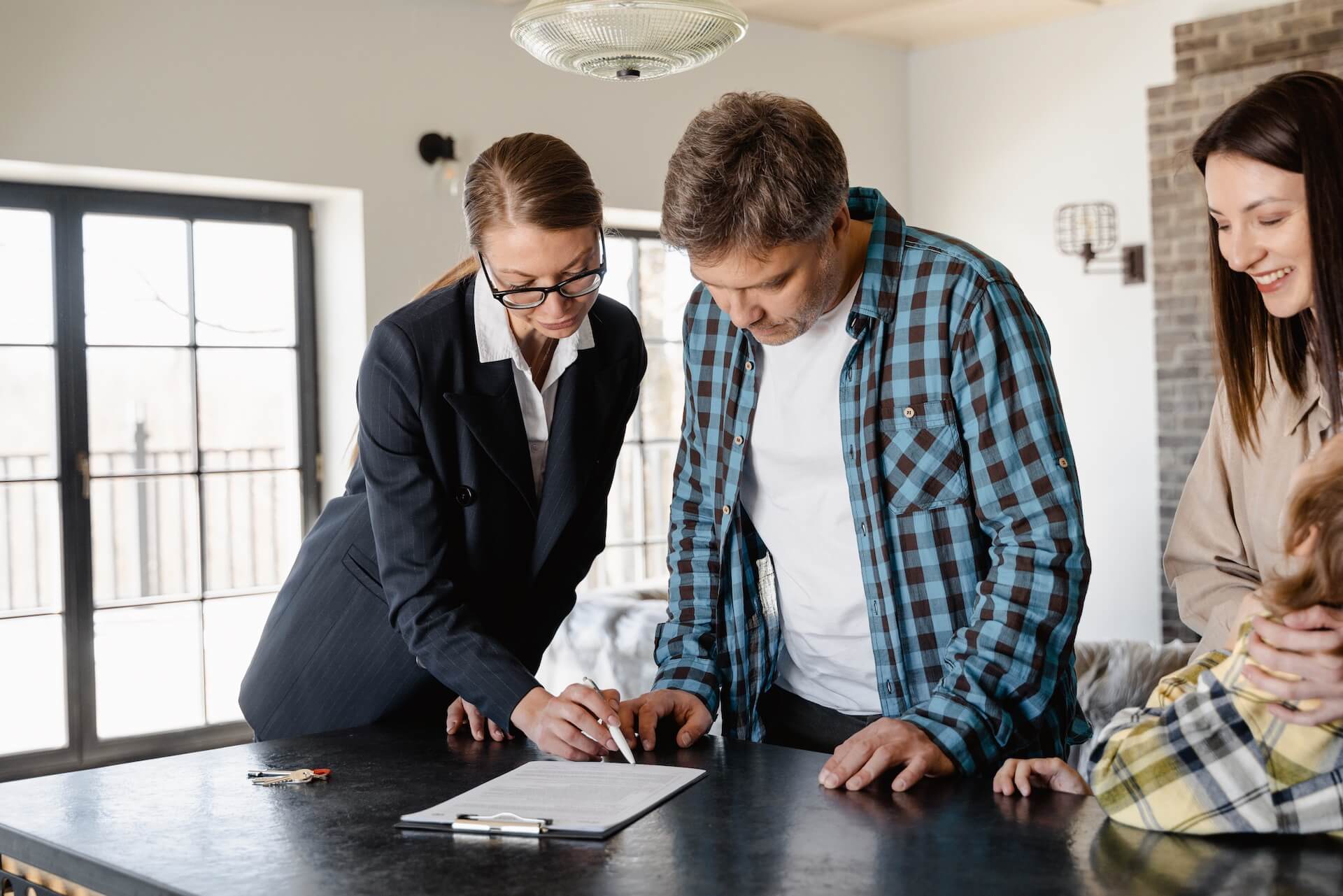 Top 6 Mortgage Lenders as per Zillow
With Zillow lenders review, comparison shop, and lenders license information, you will be able to search through many lenders in a relatively short period and ultimately find the one that suits your needs the best.
However, to shorten the search, you can look into the lenders with the highest review ranking on Zillow we previously mentioned. 
1. Future Home Loans
Future Home Loans accommodates different loan scenarios, such as purchases with 1.5% down-payment options. Reviews show that it is a great option for people buying their first home because agents are helpful and fast with answering questions.
2. Mortgage Masters of Indiana, Inc
Mortgage Masters of Indiana, Inc. helps clients buy their homes, and it also offers refinancing options. In the reviews, homebuyers have stated that agents were helpful with the whole process ensuring that the clients get the best rate possible. 
3. Union Bank and Trust Company
Union Bank and Trust Company provides all clients with free pre-qualification. In one of the reviews, homebuyers have stated they managed to close on the purchase in 18 days, showing that UBT agents are fast and efficient.  
4. Financial Mortgage Solutions, LLC
Financial Mortgage Solutions, LLC is led by Jennifer King, who has experience in consumer baking. Reviews of homebuyers show that working with this lender means you'll get all the answers quickly, and your interstate rate will be lower than expected. 
5. RELIABANK Dakota
RELIABANK DAKOTA is friendly and helpful, as most of the reviews on Zillow show. Furthermore, most homebuyers that worked with this lender say that their closing costs were lower than expected. 
6. Integrity Home Mortgage Corporation
Integrity Home Mortgage Corporation is a team of mortgage specialists that provide customers with excellent customer service. In the reviews, homebuyers have said that the agents were professional, communicative, and very helpful. 
How Does Zillow Rate Mortgage Lenders?
Zillow uses several methods to rate and provide information about mortgage lenders on their platform. One key way is through lender reviews. Zillow has tens of thousands of reviews from users who have worked with specific lenders previously or are currently working with them. These reviews, which are moderated by Zillow's team, provide insights into factors like customer service, rates, fees, and overall experiences.
Another way Zillow facilitates lender ratings is through comparison shopping. Users can easily compare real-time mortgage quotes from multiple lenders side-by-side on Zillow. This transparent process allows users to review and compare important factors like rates, fees, and lender ratings to find the best option.
Zillow also links to license information for each lender from the National NMLS consumer access site. This allows users to verify that the lender is properly licensed and authorized to operate in their state. Zillow requires all lenders listed on their platform to have an active and valid mortgage license.
Through lender reviews, side-by-side comparisons, and license verification, Zillow aims to equip users with the information needed to evaluate lenders and make informed decisions when choosing a mortgage provider. The goal is to empower consumers through transparent data.
Zillow's Best Mortgage Lenders by State
There are thousands of lenders in the US that you can ask for a loan and finding the perfect one for you can be challenging.
But if you use the Zillow platform, you can narrow down this search to your hometown or state. Just go on Zillow Lender Directory and type in the ZIP code, state, or city you live in, and the top-rated lenders or loan officers will appear.
Once you click on the lender's link, you will be able to read reviews about this lender and other information crucial for your loan.
Here are some of the top-rated lenders in every state according to Zillow's confirmed reviews.
State
Name of The Lender
Rate from 0 to 5
Alabama
SouthPoint Bank
4.99
Alaska
Residential Mortgage, LLC
4.99
Arizona
Amerifirst Financial, Inc.
Nova Home Loans
4.98
Arkansas
Arvest Bank
4.99
California
Bay Equity Home Loans
4.98
Colorado
Loan Simple, Inc.
4.94
Connecticut
Norcom Mortgage,
First World Mortgage Corporation
4.97
Delaware
Accelerate Mortgage, LLC
4.99
Florida
Caliber Home Loans, Inc.
Future Home Loans
4.99
5.00
Georgia
Silverton Mortgage
4.95
Hawaii
Element Mortgage Hawaii
4.93
Idaho
Premier Mortgage Resources
4.95
Illinois
Draper and Kramer Mortgage Corp.
4.98
Indiana
Mortgage Masters of Indiana, Inc.
5.0
Iowa
Wells Fargo Bank, National Association
4.95
Kansas
NBKC Bank
4.94
Kentucky
Gold Financial Services
4.99
Louisiana
GMFS Mortgage
4.96
Maine
Acadia Lending Group, LLC
4.98
Maryland
First Home Mortgage Corporation
4.98
Massachusetts
Mortgage Network, Inc.
4.98
Michigan
Flagstar Bank, FSB
4.98
Minnesota
U.S. Bank National Association
4.98
Mississippi
First Commercial Bank
4.99
Missouri
USA Mortgage
4.98
Montana
GoPrime Mortgage, Inc.
4.99
Nebraska
Union Bank and Trust Company
5.00
Nevada
All Western Mortgage, Inc.
4.99
New Hampshire
HarborOne Mortgage
4.97
New Jersey
AnnieMac Home Mortgage
4.97
New Mexico
Financial Mortgage Solutions, LLC
5.00
New York
Homestead Funding Corp.
4.99
North Carolina
Finance of America Mortgage LLC
4.97
North Dakota
Guaranteed Rate, Inc.
4.99
Ohio
CrossCountry Mortgage, LLC
4.97
Oklahoma
BOKF, National Association
4.97
Oregon
acRes Mortgage
4.99
Pennsylvania
Meridian Bank
4.98
Rhode Island
Embrace Home Loans, Inc.
4.97
South Carolina
Movement Mortgage, LLC
4.98
South Dakota
RELIABANK DAKOTA
5.00
Tennessee
Mortgage Investors Group
4.98
Texas
PrimeLending, A PlainsCapital Company
4.99
Utah
Primary Residential Mortgage, Inc.
4.98
Vermont
Vermont Mortgage Company, LLC
4.99
Virginia
Prosperity Home Mortgage, LLC
4.97
Washington
Axia Home Loans
4.96
West Virginia
Integrity Home Mortgage Corporation
5.00
Wisconsin
Fairway Independent Mortgage Corporation
4.95
Wyoming
Wallick & Volk, Inc.
4.95
Washington D.C.
Forbright Bank
4.82
How to Find the Best Mortgage Lenders on Zillow?
Zillow is a leading platform where people can find homes to buy, rent or sell. They can search for loan officers, mortgage brokers, and lenders as well.
Zillow collects data from all lenders using the platform to find new mortgage leads. Using a platform, you can find a perfect lender to apply for a mortgage from the comfort of your home.
What is so great about this Zillow tool is that you can get in touch with local or national lenders that perfectly fit your needs and budget.
You will provide the information to Zillow about where you are buying a house, what kind of loan you need, whether you are looking for a place to buy or to refinance, and personal information (e-mail address, phone number, FICO number, or credit score).
After you provide all the necessary information, lenders will contact you.
Factors to Consider When Choosing a Mortgage Lender 
Choosing a mortgage lender can be an overwhelming process. Here are some important factors to consider when making your decision: 
Interest Rates and Fees
Interest rates and fees are one of the most critical factors to consider. The lower the interest rate, the less you'll have to pay back over the life of the loan. Shop around to find the best rates and don't forget to factor in fees such as origination fees, closing costs, and potential penalties. 
Customer Service
Great customer service can make your mortgage experience much smoother. Look for a lender who is responsive, patient, and willing to answer all your questions. Consider whether they offer personal assistance or if you're comfortable with a primarily online interaction. 
Loan Types Offered
Different mortgage lenders may offer different types of loans. Some may specialize in fixed-rate mortgages, while others might offer adjustable-rate mortgages or interest-only loans. Make sure the lender you choose offers the type of loan that best suits your financial situation and future plans. 
Online Access and Digital Tools
In today's digital age, having online access to your mortgage information is important. Check whether the lender offers user-friendly digital tools, such as an online application process, digital loan tracking, online bill payment, and resources for first-time homebuyers. 
Reputation and Reviews
Finally, don't overlook the lender's reputation and reviews. These can provide invaluable insight into the experiences of others who have worked with the lender. Look for consistent positive feedback and be wary of lenders with numerous complaints or negative reviews.
Compare Multiple Lenders at Once
Zillow allows consumers to compare mortgage quotes from a multitude of lenders at once. You can go through all the quotes you get according to the information you provided and other lenders and compare them in order to pick the best.
You can compare their interest rates, lender fees, monthly payments, and lenders' ranking on Zillow. Also, all the lenders presented to you must have a license and all the information about their business transparently listed.
Therefore, you know you will be communicating with a legit business. But if you have any suspicions, you can check your lender license on the National NMLS consumer access website.
Make Comparisons of All the Offers You Got
When applying for a mortgage, the most important thing is to compare the offer you get, and on Zillow, you will be able to do so.
Lenders that will offer you the best deal will give you an official Loan Estimate, and if you are interested in some of the offers, you can ask for a comparison rate from that lender.
As you know, interest rates, closing costs, mortgage insurance, and other expenses can change the monthly rate of your mortgage by far.
So before you sign any contract, make sure to read the fine letters and calculate the costs of each loan you are offered.
Prepare Yourself for the Talk With Lenders
Once lenders contact you through the Zillow platform, you will be able to set up a meeting with those you find to fit mostly your needs.
And it would be good to come to this meeting prepared, so you don't miss out on any important details.
Here are some of the questions Zillow recommends you ask potential lenders:
Do they allow mortgage discount points?  
Down payment requirements?
What does my credit score need to be?
Which closing costs can be paid with a mortgage, and which must be paid at the closing of the loan? 
Are there any situations when your down payment will not be returned?   
Loan Officer, Lender, or Mortgage Broker – Which One to Choose?
As you may know, when looking for the best loan, there are several options available, and you can do it directly from a lender (financial institution or bank,) through a loan officer or mortgage broker.
Loan officers usually work for lenders, and eventually, you will have to work with some lenders and loan officers.
Mortgage brokers are professionals that work as middlemen between you and many different lenders. They will scout out the multiple available choices and present you with the best lenders for your loan type.
You can find mortgage brokers through Zillow as well as loan officers and lenders. You can read reviews about each lender and their loan officers and ask to work with the ones that seem the best for you.
What Types of Mortgage Lenders Are There
Another thing you need to know before you sign any loan contract is with what kind of lender you are signing that contract. Because lenders are usually categorized by the way they acquire or fund mortgages.
Here are the types of lenders.
| | | |
| --- | --- | --- |
| Type of the lender | Funding | Description |
| Mortgage bankers | Fund loans with their funds or borrow from other lenders | They usually sell loans after closing |
| Retail lenders | They give loans directly to customers | Bank or credit union |
| Consumer direct lenders | Directly sell loans to the customers, but they only deal with mortgage loans | They can be portfolio lenders or correspondent lenders or mortgage bankers |
| Portfolio lenders | They use their own money to fund the loan | Community banks, credit unions and savings, loan companies |
| Correspondent lenders | They issue the loan from their money. | After closing the loan is sold to another investor |
| Wholesale lenders | They provide loan through third party like mortgage broker | They sell loan after closing |
| Hard money lenders | Private companies that funds the loans with their money | Loans have high fees and rates |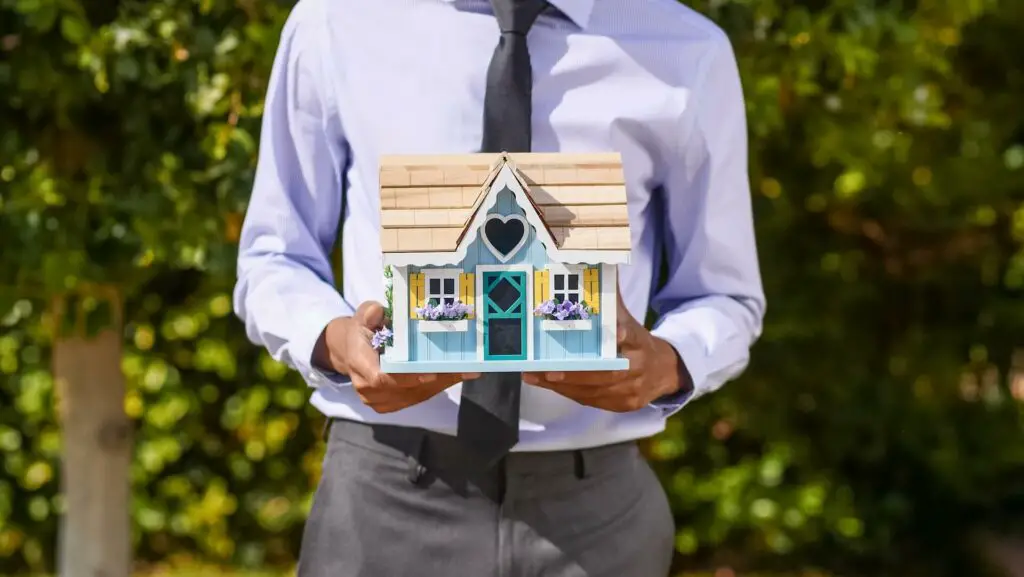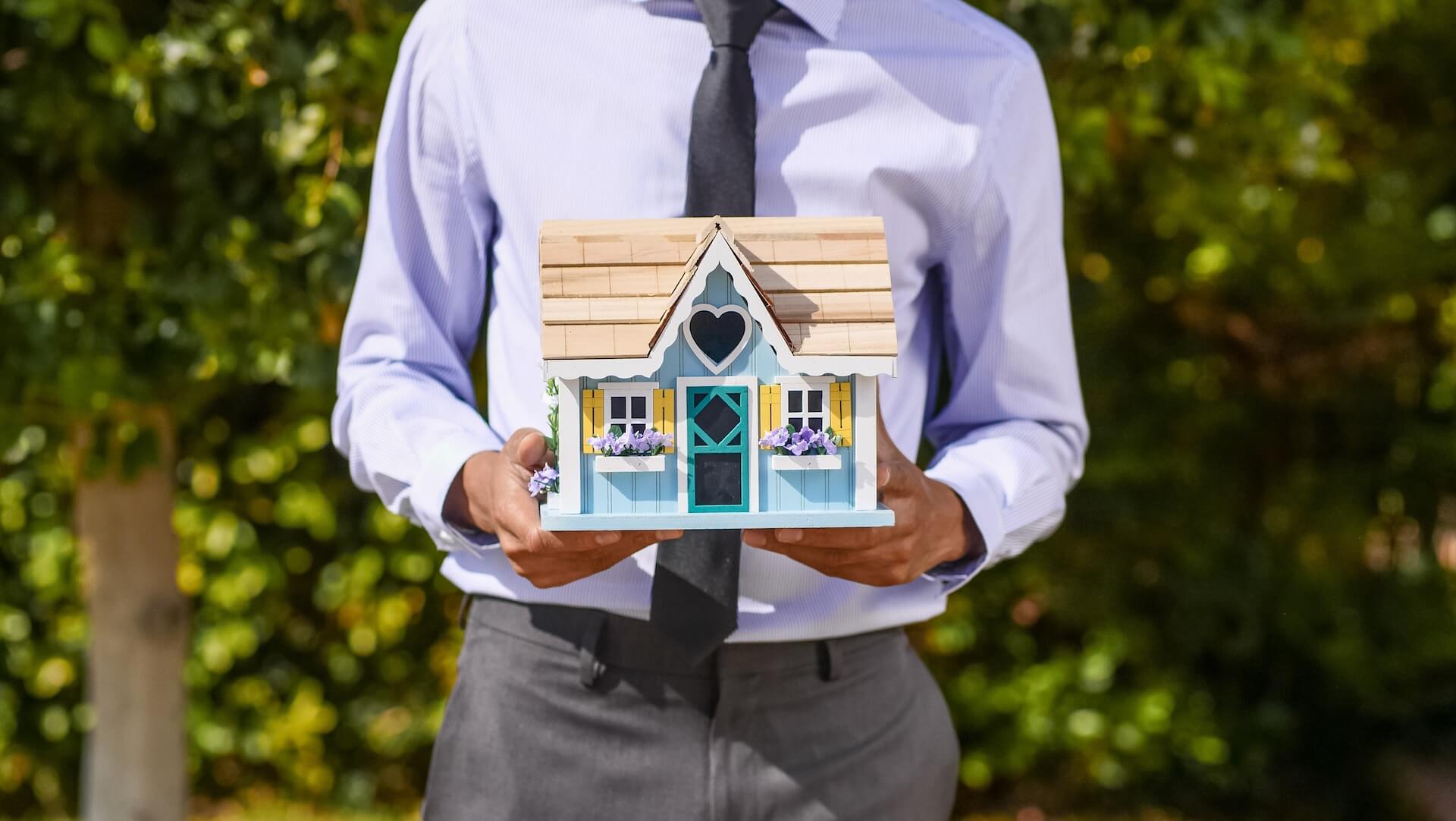 Should I Use Zillow to Find a Lender?
If you are a first home buyer, the best course of action would be to talk to as many lenders as possible.
Firstly you will need to find lenders willing to provide you with federally supported loans for first home buyers. The good thing about the Zillow is that you will be able to look at many choices at once and make comparisons.
On the other hand, you shouldn't stop looking for lenders alone because some local lenders may have better loans but haven't made a profile on Zillow yet.
Shopping for a loan is stressful and challenging so ask your friends and family for recommendations.
But in the end, the best recommendation in any line of business is the one that comes from previous satisfied customers.
Frequently Asked Questions(FAQ)
Is Zillow a good lending company?
Zillow is an online real estate and mortgage marketplace. It is a good lending company due to its competitive rates, low fees, and wide selection of loan products. The company also provides helpful resources such as mortgage calculators and educational tools to help customers make informed decisions about their mortgages.
Who is the #1 mortgage lender in America?
Quicken Loans is the #1 mortgage lender in America, according to Forbes. Founded in 1985, the company is the largest online retail mortgage lender in the United States. Quicken Loans has originated over $1.5 trillion in mortgage loans since its inception.
What credit score do you need for Angel Oak home loan?
Angel Oak Home Loans requires a minimum credit score of 620 to qualify for a mortgage. This score is considered to be in the "fair" range, as defined by the major credit bureaus. A higher credit score can help borrowers qualify for better interest rates and loan terms.
How to get the lowest rate on a mortgage?
The lowest rate on a mortgage can be obtained by shopping around for the best deal and comparing interest rates from different lenders. Additionally, borrowers can take advantage of any discounts or special offers that lenders may offer. Finally, borrowers should consider utilizing the services of a mortgage broker who can help them to find the best rate and terms available.