Best Mortgage for Closing Costs
Choosing a mortgage is a significant step in life as it decides what you will pay for the next decade or so, depending on your finances. One of the factors to consider when selecting the right fit of mortgage are the closing costs.
Which is the best mortgage for closing costs? Better.com is the best mortgage for closing costs. Better.com borrowers don't have to pay origination fees which make up about 1% of closing costs. Better.com also offer $150 closing costs discounts for select borrowers.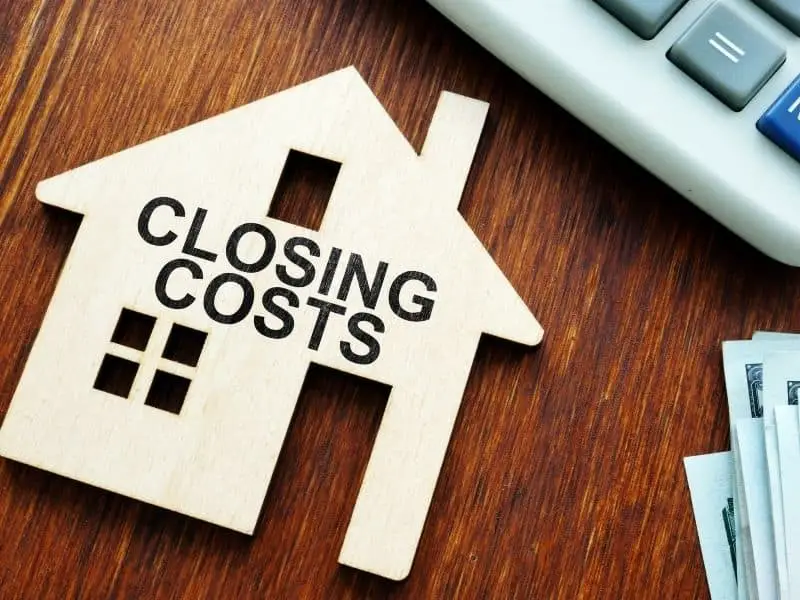 Mortgage closing costs for purchasing a house are estimated to be around 2-7% of the full purchase price. It might seem like a small number it can that range can translate to thousands of dollars. 
Clients can also reduce their closing costs using tips such as; 
Asking the seller to contribute
Signing your loan papers towards the end of the month
Asking your lender about discounts
 Shop to Save on the Loan Estimate
Compare Loan Estimates from Different Lenders
The challenge most people face is not anticipating these costs while taking out a mortgage, thereby not saving money to pay them.
Thus, such individuals might opt for a no-closing cost mortgage which is often associated with a higher interest in the long term. 
Better.com: The Best Mortgage Based on Closing Costs 
There are a lot of moving parts when it comes to purchasing a house, and one of the most important choices one needs to make is the choice of lender. Naturally, there are many good lenders out there, but some stand out more than others, and closing costs can be a way to determine the lender who can get you the best deal.
Better Mortgage is one of the recent entries in mortgage lending, with the company being introduced in 2014. However, it has taken major strides in the market by attracting potential home buyers through some of its reliable perks, most notably that it offers some of the lowest closing costs in the market. 
How do they make it possible? Simple, they do not charge any origination fees. We know that closing costs are made up of several charges, but one of the biggest ones being the origination fee. It is the fee charged by the lender for processing a loan. 
Origination fees make up about 1% of the total loan. That's a significant figure considering total closing costs range between 3%-5% of the loan. 
In addition, Better.com also provides various discounts such as; a $150 discount on closing costs for readers of The Ascent. Chime users also currently get to save about $500 on closing costs when they use Better.com. 
Even after scrapping the origination fees, there are the remaining closing costs that are mostly made up of third party charges such as;
Appraisal fees, 
Inspection fees 
Property taxes 
Title search fees 
Survey fees 
Attorney fees
State, city, and county taxes 
Better Mortgage also offers some other notable benefits to clients, such as; 
It's an easy way to get a loan for tech-savvy borrowers who prefer an online experience with optional human customer support.
No commissions and no additional fees 
Discounts through smart technology for eligible borrowers 
Fast preapproval in about 3 minutes, and you can close within 21 days
Will try to beat offers from competitors 
The only downsides to Better Mortgage are that they don't have physical locations you can visit. So, you will have to deal with them online. They also do not offer government loans or home equity lines of credit.
Strategies for Reducing Your Closing costs
After securing a mortgage with no origination fees, you can further reduce the remaining closing costs on your mortgage, and here are some ways to do it.
Compare Loan Estimates from Different Lenders 
Even if we have provided a suggestion on the lowest closing costs mortgage, it's good for buyers to do their research. Compare the loan estimate between different lenders before settling on a decision. 
Note that mortgage lenders can give you loan estimates before you apply if you ask, but it is not a requirement for them. Comparing the fees can give you a good idea of who is the better lender according to the fees. However, make sure you receive a loan estimate that is legally binding and not a costs worksheet. 
Shop to Save on the Loan Estimate 
In section C of the loan estimate, there are services that a person can shop for, for example, title search, title insurance, and survey fees. They involve third-party services whereby different individuals can set different prices. Some of these fees will vary by almost 10%. So, do your research and find referrals from family and friends. 
Ask Your Seller to Contribute 
This option will mostly depend on the market as sellers are not usually in a position to concede primarily due to buyer competition. But you can try to get them to contribute towards your closing costs. Just remember that it's their choice, and it might not go your way. 
Sign Your Loan Papers Close to the End of the Month 
You can reduce your prepaid daily interest by delaying the closing date towards the end of the month. However, it will grant you less time between paying the closing costs monthly installments, so be sure to plan your budget properly. 
Consult your lender about Discounts
Lenders are known to offer some incentives for their mortgages. We have identified that Better.com offers various discounts on closing costs to its borrowers. As a borrower, you should be keen on identifying different avenues to reduce these costs further. 
Final Thoughts 
Better Mortgage is a reliable solution, but the decision ultimately falls on the buyer. It is important to review different offers and shop around before finding what suits you. Do your research and ask your questions concerning the loan. Finally, before getting a mortgage, be sure to estimate your closing costs or even use a Closing costs calculator where possible. Then, set aside some money to cover it.