Is Total Mortgage a Good Company?
Total Mortgage has been active for over twenty years now. However, years of experience are often not the factor upon which a clear judgment can be made, and when you see online reviews, opinions are rather mixed. In this article, we will look at what they offer and give our honest opinion.
Is Total Mortgage a good company? Total Mortgage is a good company. They have been in the business for over 20 years and have helped thousands of people get into their dream homes. They offer a variety of mortgage products, including fixed-rate mortgages, adjustable-rate mortgages, jumbo mortgages, and more.
Plus, they have a team of knowledgeable and experienced mortgage professionals who are ready to help you find the right mortgage product for your needs.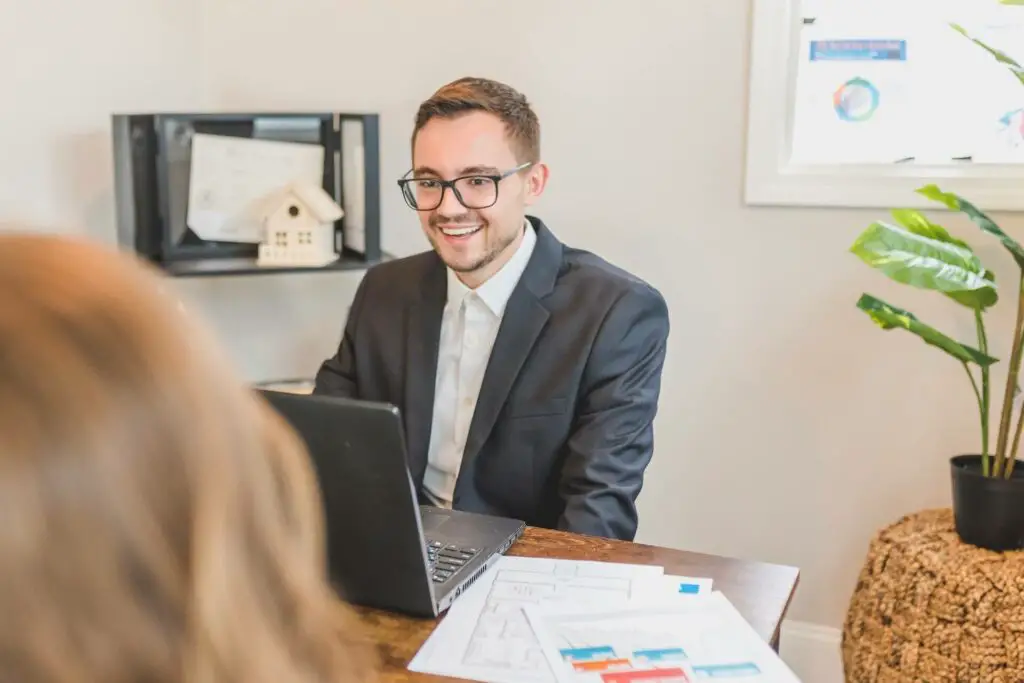 Total Mortgage Has Established a Decent Reputation Over the Past Two Decades
This company was founded in 1997 by John Walsh in Milford, Connecticut. Since then, they have evolved into a big enterprise, and they especially pride themselves on the fact that during the 2007 housing crisis, Total Mortgage went through it unscathed. Nowadays, they have opened their offices in a few different states and offer all the modern estimation services on their official website.
They Have Been Running a BBB-Approved Business Since 1999
Since 1999, Total Mortgage has had a BBB (Better Business Bureau) file opened, which is an indicator that they have been running a transparent business (in other words, if you ask, for example – "Do you have a deed when you get a mortgage?", the answer will be an honest no).
A person who has been denied a loan will almost always leave a negative review, but in the mortgage business, this is considered an immensely positive characteristic of an enterprise to have rigid loan rules. They have been known to be pretty strict when it comes to evaluating your credit score and overall financial situation. Hence, if a student wants to get a mortgage loan but doesn't possess a realistic financial plan, the application will be denied. But, this is exactly the reason for their longevity, as many companies have met their end by lending unreasonable loans.
They Have Offices Only in a Few States
As opposed to Charles Schwab and Rocket Mortgage or, for instance, City Creek, Total Mortgage only has offices in the following states:
Connecticut,
Florida,
Massachusetts,
Maine,
New Hampshire,
Rhode Island,
South Carolina,
Tennessee.
Of course, they have licenses in other states as well. However, the general rule when it comes to the mortgage business is that people prefer face-to-face conversations with agents, and rightfully so. Although online services have advanced significantly, especially during the pandemic, there are still many shortcomings that are unacceptable.
Total Mortgage Has Introduced Interesting Online Services That Can Help You
At first, it seemed that the online mortgage calculator was a groundbreaking service, but soon the disadvantages were starting to become apparent. Namely, they are not accurate, as interest rates and other factors that affect the real estate market, and automatically, your loan, change on a daily, if not hourly, basis. Hence, there is always a possibility that the loan estimation and the one done by an agent in an office are significantly different. Nonetheless, it is a free service, and there is nothing wrong with trying. Moreover, you can learn what factors affect the loan potential (especially important if you have to ask – "What can I get with a credit score of 670 or lower?").
Still, we have to say that Total Mortgage has really invested effort in their online services and in the website overall, and for a person who wants to apply for a loan for the first time, there are some great sources of reliable information and services that can help you create a realistic picture of your financial capabilities.
| | |
| --- | --- |
| Total Path Guides | If you are new to the process, it is always recommended to find good mortgage literature to read. Total Mortgage offers in the "Total Path Guides" menus a selection of books that deal with all aspects of home buying. Books like "Ultimate Home Buying Guide," "Understanding Your Credit," and "Mortgage Programs" are among many which are available. Moreover, PDF versions can be downloaded for free. |
| Checklists | Another resource that we find quite useful are the checklists. FHA, mortgage preparation, and mortgage process checklists are available for free download. They can really help you with the organization, as there will be a lot of issues to address during the lending process. |
| Find Your Loan | This option is in some way similar to the online calculator. Hence you should take its results with a pinch of salt. Still, "Find Your Loan" Is basically a questionnaire that will suggest what type of loan suits you the most. According to your needs, suggestions for both purchasing and refinancing are available. You will then just have to answer a few simple questions by clicking on one of the answers. |
| Today's Rates | According to the website, interest and annual percentage rates are updated daily for the most popular loan options, which is not bad, especially if you need to compare the rates with those of some other companies. |
All in all, the official website offers a lot to a person who is new to the loaning process, and you should definitely make use of all the available resources. However, if you can't visit their offices personally and have to rely on online estimation, we recommend calculating everything with the help of a professional mortgage broker. Zillow mortgage calculator and others have been frequently reported for their inaccuracy, and there is no reason why the Total Mortgage calculator should be more accurate as it uses the same algorithms.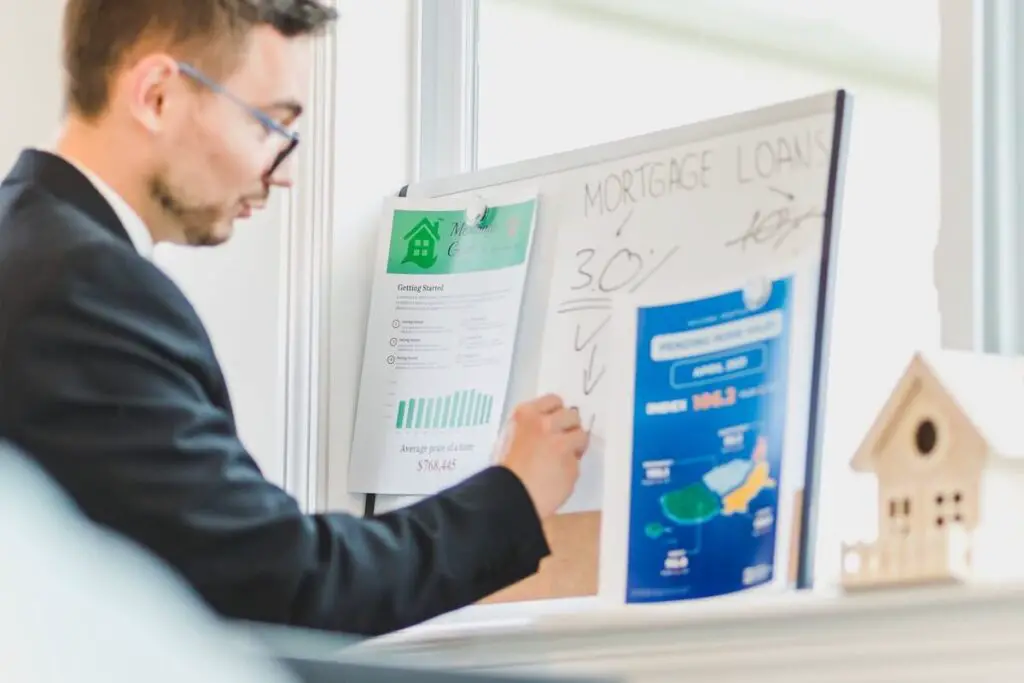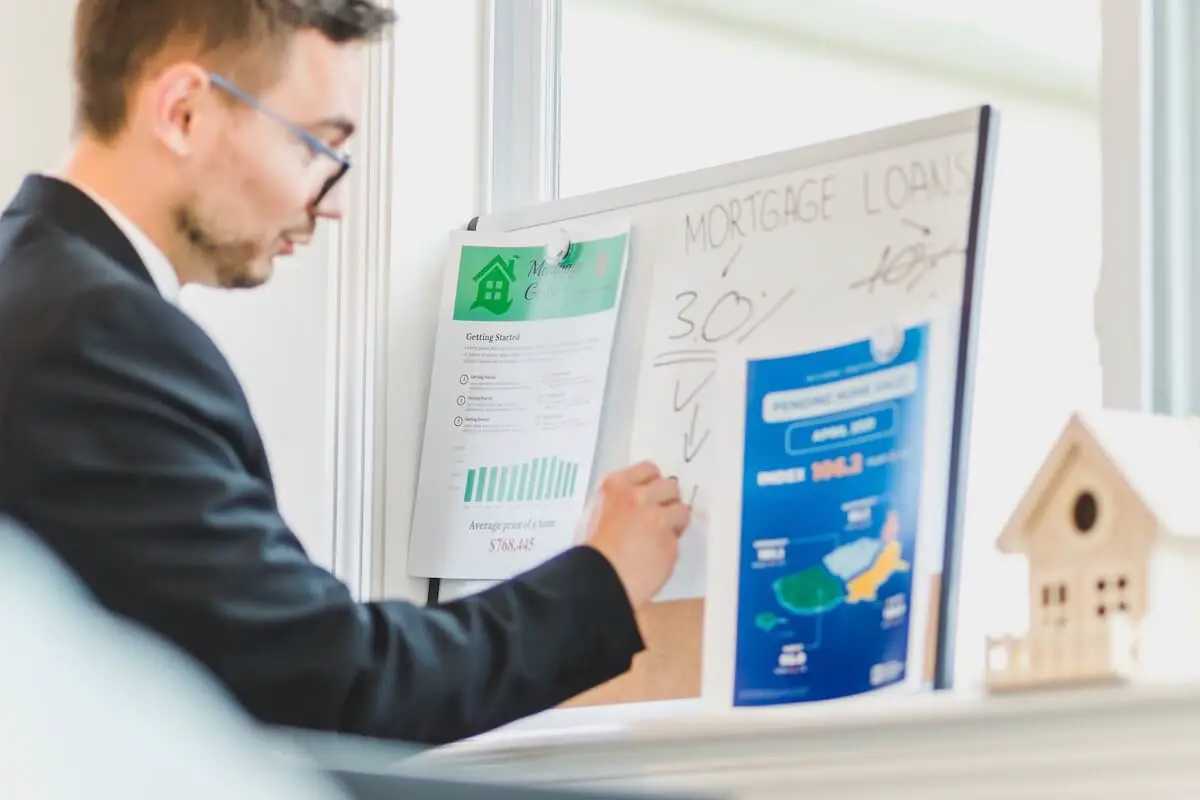 They Have a Lot of Different Loan Options
One of the best characteristics of this company is the wide range of loan options available. Moreover, for each loan option, they have concisely stated what the requirements are, so you will get a good idea of what suits you after visiting the websites. Very few companies boast such a wide selection.
ARM loans – Adjustable Rate Mortgages (ARMs) are probably the most popular loans. "Adjustable" means that you will get the loan at a low-interest rate for a certain period of time, but afterward, the interest rate will be adjusted according to the demands of the market. Total Mortgage offers 10/1 and 7/1 ARM loans, which means that you can either have a low fixed interest rate for ten or seven years.
Cash-out loans – Cash-out means that your loan will be established according to the value of your property and the loan you are currently paying out. One of the biggest advantages is the fixed rate, and fifteen and thirty-year fixed-rate loans are offered by this company. The great news is that the payment stays the same during the entire loan period. However, you need to have a good credit score and monthly income in order to apply for this loan.
Co-op loans – Co-op loans are designated for shareholders who own a part of a corporation or an apartment building. As a shareholder, you will be partially responsible for different real estate taxes and maintenance (for the unit you own,) and this will all be taken into consideration. However, applying for this loan is quite tricky with this company. Total Mortgage requires the approval of the co-op board, and you have to go through numerous interviews and have influential references.
FHA loans – Federal Housing Administration (FHA) loans are the most accessible loans available. They have the lowest interest rates and down payment requirements. Total Mortgage offers several different FHA-approved loans. A 15-year FHA is the most popular one as, during the fifteen-year period, you will have fixed rates, and the amount that can be loaned is quite flexible. Next is the 203k FHA loan, which is specially designated for people who want to renovate their houses. There are two types of 203k loans, standard and streamline. The former is used for extensive and thorough repairs of homes, while the latter is more appropriate for lesser undertakings which are usually of a cosmetic nature. With the standard, you can loan large amounts depending on the scope of the work, and with the streamline, you can loan the maximum amount of 35,000 dollars. Finally, there is the 5/1 FHA ARM loan which is basically a hybrid mortgage loan. It is one of the most affordable loans when it comes to interest rates, but approved amounts are often low.
HELOC loans – With HELOC loans, Total Mortgage uses your property value as collateral. Basically, it is the same as if you have run up an overdraft on your credit card. This type of loan can be useful for some property renovations, but we wouldn't recommend using this as a means to purchase some real estate.
Homestyle Renovation loan – This loan works the same as the 203k FHA-approved one. However, it has fewer restrictions than the FHA. This means that you are able to ask for much smaller loans, but the downside is that a down payment of five percent is required upfront.
Jumbo loans – Jumbo loans are designated for people who want to buy real estate property that is valued above 500,000 dollars. The maximum loan amount is five million dollars, and some of the advantages are no prepayment fees and access to the lowest Total Mortgage interest rates. However, even the lowest interest rates on such a huge loan can be quite expensive. Of course, you have to show proof of steady income, and it also has one of the highest rates for a down payment, with around ten percent. The available Jumbo loans are 15-year or 30-year fixed-rate loans and 5/1 or 7/1 ARM loans. However, we wouldn't recommend the ARM Jumbo loans as interest rates can fluctuate severely on such high amounts.
USDA loans – The USDA loan program is rather new, and it is financed by the US Department of Agriculture. This loan is for all people who want to leave the urban area and buy real estate or start a business in rural areas. Of course, you have to show proof that the property is located in a rural area (what is rural and what urban is regulated by the state). In general, it is a great option for people who want to make such a move as there is no down payment, and interest rates will not affect your payment during the entire loan period.
VA loans – This is another specific program financed by the US Department of Veteran Affairs. All people who meet the requirements can easily apply. There is no down payment, no fees for insurance, the credit score does not play a huge role, and you can choose whichever interest rate suits you the most.
As you can see, Total Mortgage offers a lot of loan options which truly is a great advantage. You will most likely be able to borrow money even if your credit score is not that healthy, of course, given that you have stable employment. Nonetheless, having a mortgage broker beside you is always advisable. Although, as mentioned, they should be completely transparent when assessing your financial situation.
Their Employees Are Friendly, and They Will Patiently Explain Everything to You
Generally speaking, when visiting any of their offices, the agents will show patience and understanding if this is your first experience with lenders. And this is not the case with all companies. There is nothing to be ashamed of if you don't understand the economic register, and according to many reviews, Total Mortgage employees aremore than willing to take the time to explain each term in plain English language. Hence, if you are able to, it is best to contact them and set up a meeting in person.
Unfortunately, the Customer Service Is Not So Good
This seems to be a problem with all mortgage companies, not just Total Mortgage. Simply put, in most cases, the employee that has answered your call will not show the same patience as when talking to you personally. The reason behind this is that perhaps a lot of people are also calling at the same time and waiting, but that is no excuse. According to reviews, many people had poor experiences and were barely able to understand anything, especially if they were unfamiliar with the terminology. They also have the option to send an email via their website, but the chances that you will wait for a reply for more than a few days are high.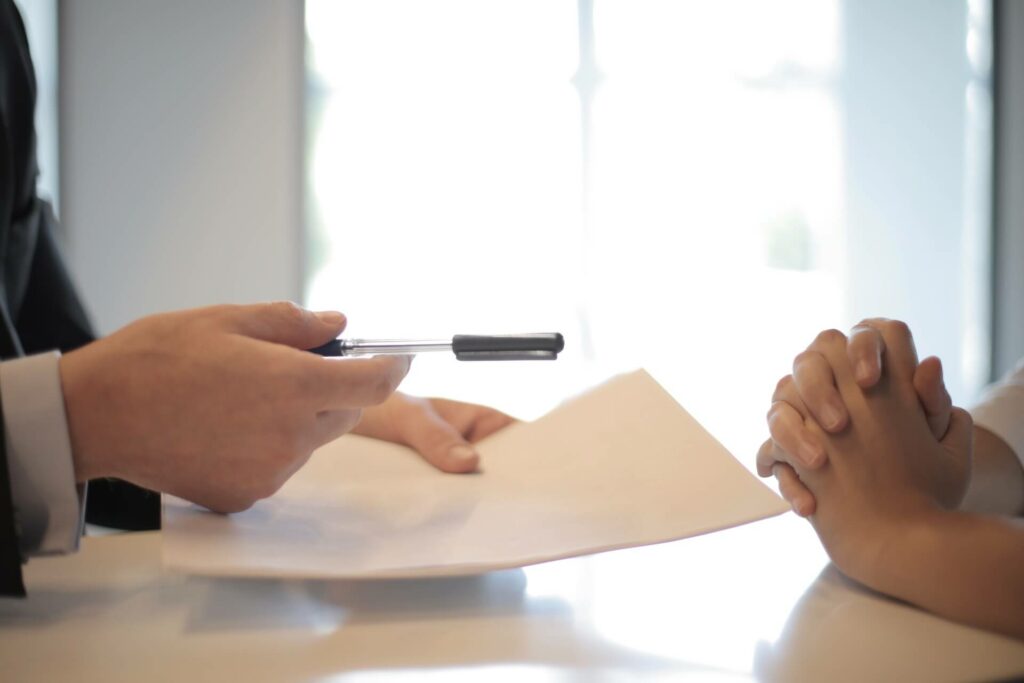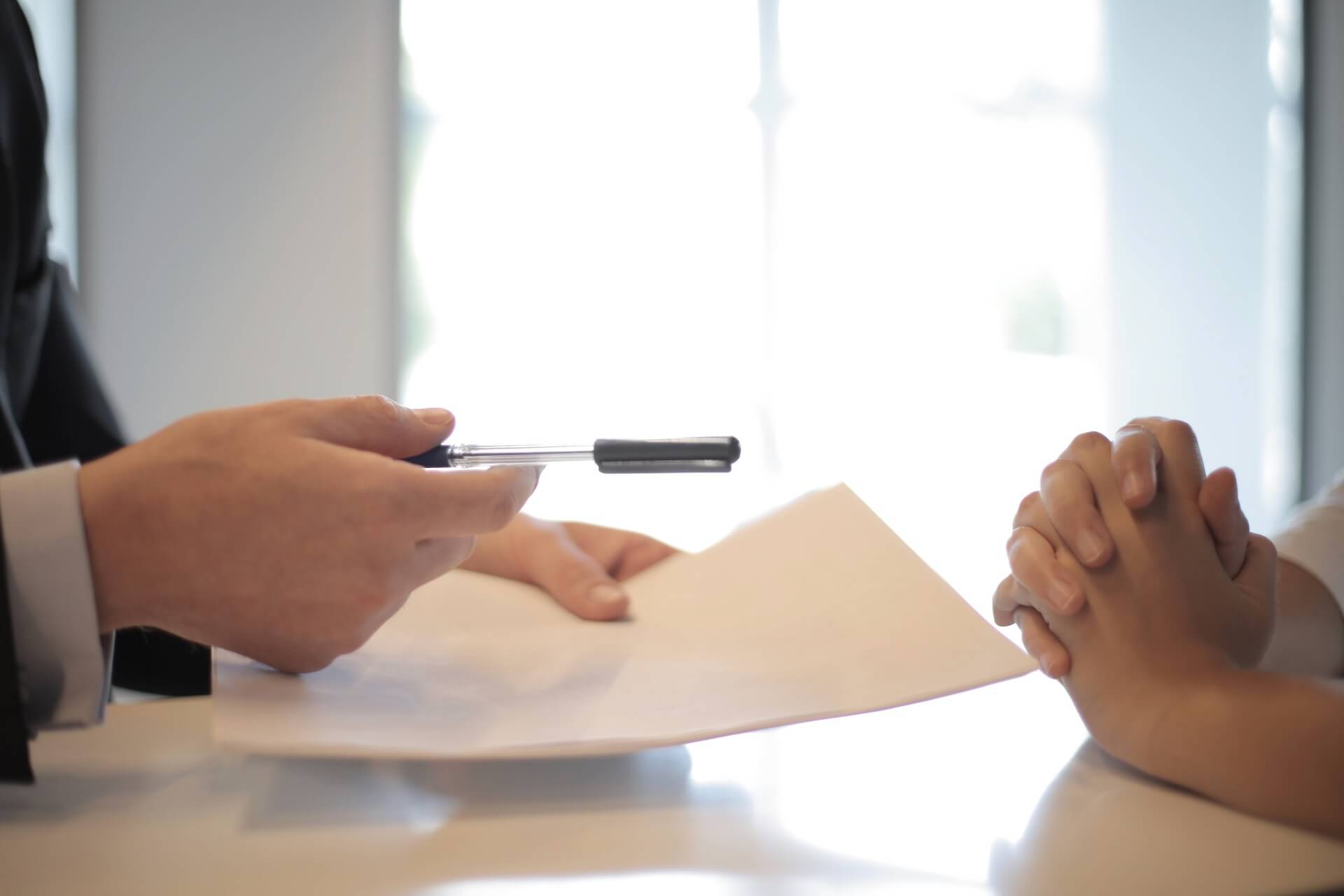 According to Many Young People, Total Mortgage Is a Great Company to Begin Your Career At
If you are searching for a job in this field, Total Mortgage is undoubtedly worth sending your CV to. Many people have reported that they have developed their careers significantly while working at this company. They offer a lot of training opportunities and have implemented an efficient remote system during the coronavirus pandemic. The overall atmosphere is great, according to many reviews, and there are opportunities to attain higher salaries. Still, landing a job might be difficult due to the fact that the company still doesn't have many open offices and operates only in the aforementioned states.
Here Is an Overview of the Total Mortgage Pros and Cons
Finally, we will provide you with a concise overview of the major pros and cons of this mortgage company.
| | |
| --- | --- |
| Pros | Cons |
| BBB approved business, and overall, has a reputation for high transparency during loan approvals | Has offices and is licensed only in a certain number of states. |
| Offers a wide selection of loans that can suit all kinds of housing needs. On top of that, many options have fixed rates for a fifteen or thirty-year period. | Online mortgage calculators and other services available on the website are inaccurate as they are not updated on a daily basis. |
| Has a well-organized website that offers a lot of useful free information about the loan process. | Customer service is slow and impatient. |
| Employees show a lot of understanding during personal meetings and are open to explaining each term during a conversation. | Generally speaking, down payments and interest rates are among the higher ones for the majority of loan options. |
| Short-term loans for house renovations are quite affordable, especially their Homestyle Renovation loan. | |
Total Mortgage Is a Decent Company But Be Sure to Evaluate and Compare Everything Carefully
It can't be said that Total Mortgage is a bad company, but when borrowing money for real estate, you should look for the most affordable and flexible rates. This means that you should at least compare two or three different companies and then come up with a decision. Total Mortgage is definitely worth checking out, especially if you need a loan for house renovations.