What Is Movement Mortgage?
Looking for a way to get a quick mortgage loan? Movement Mortgage has gained its reputation through its mortgage options and turnaround time for quick loans. If you're asking, "what is movement mortgage?" We have the answers for you. 
Movement Mortgage is an online mortgage lender that gives multiple mortgage options. Movement Mortgage provides reverse mortgages, government-insured loans, jumbo and conventional insurance. They're a good choice if you're a borrower that needs convenience and a fast closing period.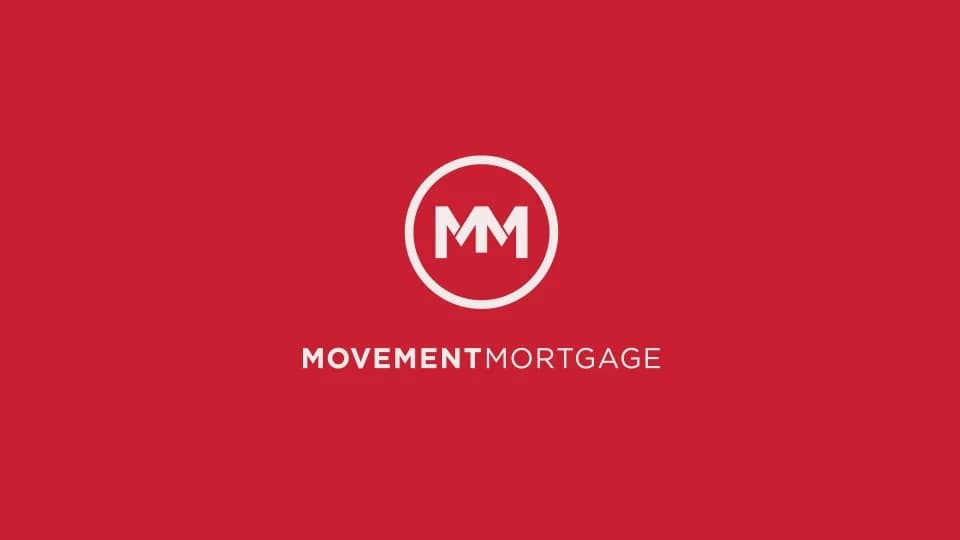 Throughout this article, we'll explain how movement mortgage processes your loans. We'll go into detail on how you can qualify for their loans and explain the loaning process. That way, you can obtain your mortgage and know what to expect from this company. 
What Is Movement Mortgage? 
If you're trying to get a mortgage online, Movement Mortgage is the right company for you. When you look at Movement Mortgage's website, it looks up to date but can be difficult to find specific information (what loan terms are currently offered). 
For instance, the website doesn't have a F.A.Q. section, and no search bar. If you want answers to most questions, you're going to have to speak to a licensed loan officer. 
Here is a list of some of the loans that you can apply for via Movement Mortgage:
To apply for a mortgage, users will have to view a 3-minute video. Casey Crawford (the CEO of Mortgage Movement) introduces himself and instructs you to view the Consumer Finance Protection Bureau. Throughout the video, he informs you that you should know the mortgage process before sending out an application. 
After the video is complete, a button underneath it proceeds to the application. You can create an account at this stage through Movement Mortgage's "Easy App." 
The Easy App is powered through Blend, a digital platform made to improve its mortgage utility. It allows users to upload documents and input their personal information. In fact, you can file a mortgage application through this online platform. 
Also, the Easy App does have mobile functionality. This means that you don't have to get a special app to use your account. Users can use the desktop website and mobile app to meet their mortgage needs. 
While Mortgage Movement allows you to apply online, it lacks a preapproval or prequalification option. You have to complete the application completely or get nothing at all. On average, it takes 30 minutes or less to complete a Mortgage Movement application. 
Mortgage Rates
When you look at their website, Movement Mortgage doesn't show their refinance rates or mortgage rates on their website. Lenders can show their sample rates, and others will let you place information such as your credit score and zip information to view customized rates. 
Click the "Free Rate Quote" button if you want to get a quick property quote. Start by entering your personal information, and you'll notice the rate. But you'll have to enter your contact information and full name, which most lenders don't need to receive a customized rate. 
How to Qualify for a Mortgage via Movement Mortgage
First, you'll have to make sure your credit score is up to par. Mortgage Movement checks the FICO credit score to see if you're eligible for a mortgage. On average, borrowers will need a 620 credit score for a renovation loan and 580 for VA loans. 
Getting approved for other loan offerings, such as FHA, jumbo, and conventional depends on your financial situation. While FHA loans accept a 580 credit score, a conventional loan will need a score that's 740 or higher. 
Also, take your debt-to-income ratio into account when applying with Movement Mortgage. The DTI is a percentage that indicates your monthly income and debts. To find the DTI calculate your monthly debt payments (credit card, child support, alimony, etc.) and the monthly mortgage payment. 
Next, you'll want to divide the pre-tax income (monthly) and multiply it by 100. The lower the DTI, the better chances you'll qualify for a loan. However, having a high DTI states that your budget doesn't have room for loans.   
Movement Mortgage Approval Process
Now that you know how to qualify for a mortgage, we'll go in-depth with the mortgage process. Start by looking for a loan officer through Movement's website. You can email or call them to start the mortgage approval process.
If you need to apply for a loan, do so through Movement's Easy App. Then you can fill out the important information that the lenders will be checking. You'll need to provide your:
Down Payment
Purchase Price
Social Security, date of birth, contact info
Veteran Status
Income Information
After answering the prequalification questions, the loan officer will speak to you to determine what loans are available. If you're continuing with Movement Mortgage, you'll have to give them documentation on your information. 
In addition, Movement asks for you to have your financial documents. You'll have to provide
Purchase Agreement
Personal Bank Statements
Asset bank statements
Government Identification (Drivers license)
Two years of W-2 and current pay stub
The loan will be processed after giving your lender your personal and financial information. Once you are qualified, it will be underwritten. At this stage, Movement Mortgage will give an appraisal at this time period.
Movement Mortgage will say your loan is "Approved with a condition(s)" during the underwriting process. It will address issues in your mortgage application before the mortgage is fully processed and accepted. 
The time it takes to process the loan fully depends on Movement Mortgage's team. The mortgage company is "goal-oriented," meaning that they aim to make closing documents within seven days. 
After you've gone through the prequalification stage, you'll go through the underwriting stage once the loan finishes processing. This is when the lender finalizes the application process and gives you your desired loan. 
Conclusion
To conclude, Movement Mortgage is a company that deals with giving mortgages and loans to borrowers. As a borrower, you can apply easily on their site, but always make sure you have the cash flow to pay off the loans on time. That way, you can get the most of the loan and maintain control over your property.