What Life Insurance For Mortgage?
As we age, life starts to have a different meaning. Taking out mortgage life insurance is a great way to prepare for such occasions. And you're probably wondering, "What life insurance for a mortgage?"
State Farm offers the best life insurance for long-term mortgages because of the return on premiums that they offer. State Farm's policy allows you to earn back a decent chunk of your premiums over the term of the policy if you make sure that you make your payments on time.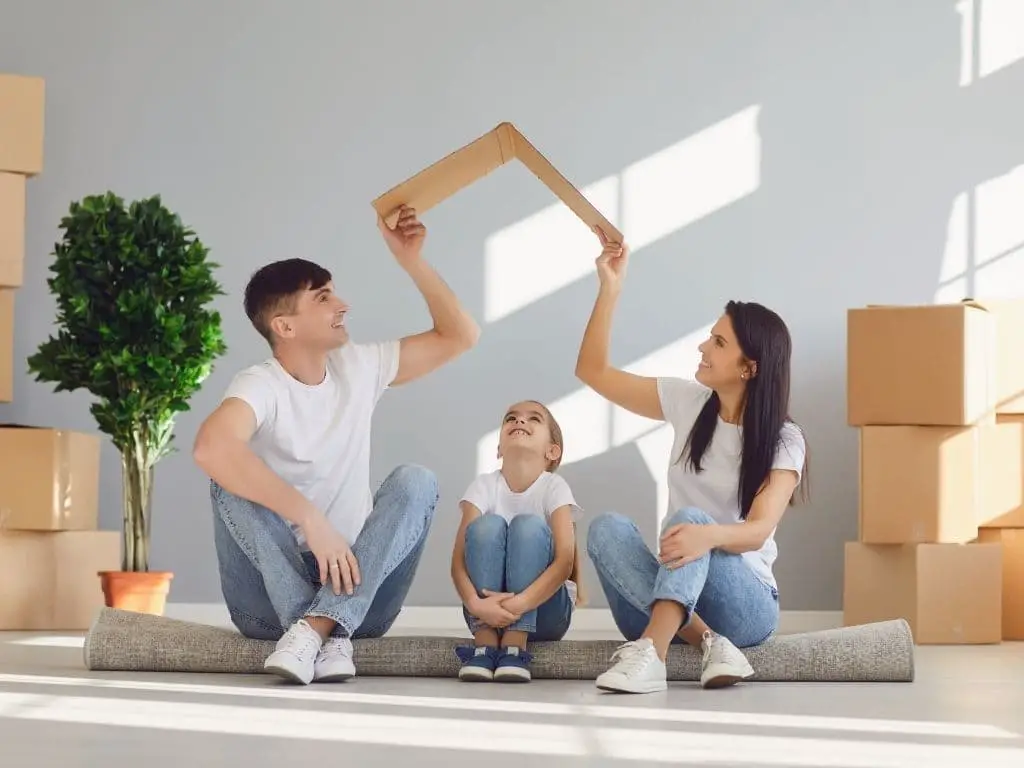 However, State Farm isn't the only option available if you're looking for a life insurance policy to couple with your mortgage. We're going to take a closer look at some of the best policies that are available and we'll also explore what you'll want to look for in the best life insurance policy for a mortgage.
What Life Insurance for Mortgage?
Here are the recommended mortgage life insurance policies:
State Farm
Nationwide
USAA
Haven Life
State Farm
State Farm is a great mortgage life insurance option if you're taking out a 30-year mortgage. Its main feature is its return of premiums. This means that you can receive your money back if you paid off your policy, made consistent payments on time, and didn't have to rely on insurance benefits or coverage. 
However, you will have to get your loan through an agent for it to process properly. State Farm doesn't allow for optional coverage such as spouse protection, select term riders, or a disability waiver.
Still, State Farm is perfect for long-term mortgage plans. They also include online quotes to see if you qualify without having to go to a physical office. So give them a look if you're trying to protect your mortgage for the long term. 
Nationwide
Nationwide offers the best 15-year mortgage policies. In fact, they offer policyholders to convert their 15-year coverage to a permanent life insurance plan. They must be around the age of 65, and they must do them before their term-protection plan expires. 
This means that you can start with a 15-year mortgage plan. Once that 15- year term is up, you can opt for the permanent life insurance policy based on your family needs. 
While Nationwide has limited insurance quotes online, they can help you with short-term mortgage planning. To be accepted for certain policies, they might require you to take some medical exams. Overall, try Nationwide if you need a simple yet quick mortgage insurance policy. 
USAA
USAA is a great life insurance for mortgage option if you or a family member is a veteran. To receive an insurance policy, you'll have to be a member. USAA offers whole, universal, and term life policies, giving you a wide range of plans to choose from. 
They do require a medical examination before getting approved. But, it allows you to add extra term policies for your children, severely injured veterans, and accelerated death benefits. 
With USAA, active or reserve military members can get coverage with ease. Even if you buy a more expensive home, you can increase your coverage to protect the mortgage. Thus, making this a powerful life insurance for mortgage tool for military-based families. 
The only downside to USAA is that it is only available for active, prior, or retired service members or families and does not do business with civilian clients.
Haven Life
Haven Life has an online process of pre qualifying and approving mortgage life insurance. They offer a term coverage of around $5,000 to $3 million. Users can receive up to $1 million in coverage without taking a medical exam. 
The only drawback is their lack of permanent life insurance coverage. But it does allow you to add riders such as living benefits and convertibility. These features will help protect your home mortgage if the primary policyholder becomes disabled. 
Mainly, you should consider getting Haven Life insurance if you want the most coverage amount possible. Since the approval process is online, you can log in to their site and quickly receive an initial quote.
How Does Life Insurance for a Mortgage Work?
There are two forms of mortgage life insurance coverage:
Level Term: A level term is when the mortgage payout is fixed throughout the policy. These are more expensive because they will pay a fixed lump sum when you die. However, this is a good route if you want to give your dependents a lump sum to cover all aspects of their lives. 
Decreasing Term: This is the cheapest level of life insurance mortgage policy. In effect, it gives your dependents a sufficient amount of money to pay for the mortgage.
When getting a mortgage life insurance policy, you'll get it after buying the property. The policy's length coincides with how many years it takes to pay your mortgage off. 
You can get a mortgage life insurance policy from a lender, a company that's affiliated with your lender, or from an insurance company that mails you about their mortgage life insurance terms.
Your premiums will begin to roll onto the loan when buying from your lender. When taking out a mortgage life insurance policy, the lender is the policy's sole beneficiary. This means that the money doesn't go to your family after you die. Instead, it's given to the lender to pay off the mortgage that's placed on your property. 
Conclusion
While State Farm offers the best long-term solution for mortgage life insurance, there are plenty of other great choices out there. For example, if you're looking for a short-term mortgage life insurance policy, you'll likely get a better premium from Nationwide because of their expertise when it comes to 15-year policies.
As always, keep in mind that premiums can vary dramatically based on the specifics of your policy and your mortgage, and the numbers included in this article are merely estimates based off of our own research.
If you want to get the most accurate idea of how much you'll end up paying for your mortgage life insurance policy, we'd recommend getting a quote from your insurance carrier of choice.