Best Life Insurance For a Mortgage
Purchasing a home is often the largest financial investment that many people will make in their lifetime. Along with a mortgage comes the responsibility of ensuring that your dependents and loved ones are taken care of in the event of your death. This is where mortgage life insurance comes in. 
Mortgage life insurance is a type of life insurance policy specifically designed to cover your outstanding mortgage balance in the event of your death. It provides a lump sum payout to your beneficiaries which can be used to pay off the remaining mortgage on the home, so your family does not have to worry about making those payments.
The best life insurance for a mortgage is typically a decreasing term life insurance policy. This type of policy aligns with the declining balance of your mortgage, providing affordable premiums and sufficient coverage to pay off the loan in the event of your death. Top providers include AIG, Transamerica, and Prudential.
In this comprehensive guide, we will discuss everything you need to know about getting the best life insurance for your mortgage, including:
What is mortgage life insurance and how it works
Different types of mortgage life insurance policies 
Factors to consider when choosing the right policy
How much coverage you need
Top mortgage life insurance providers 
Pros and cons of mortgage life insurance
Alternatives to consider
What happens if you die without coverage
Armed with this information, you can make an informed decision about the best type and amount of mortgage protection to secure your home loan and provide security for your loved ones.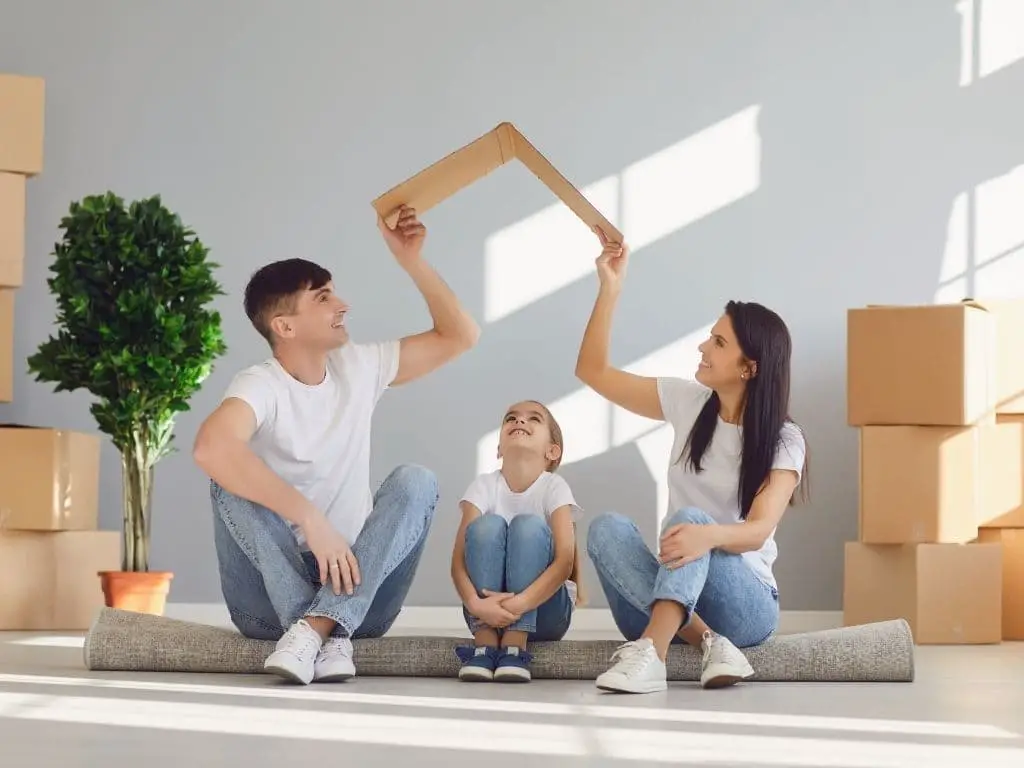 What is Mortgage Life Insurance?
Mortgage life insurance, also known as mortgage protection insurance, is a type of term life insurance designed to pay off the remaining mortgagebalance if the policyholder passes away during the term of the policy. 
The sole purpose of this policy is to provide financial security for your dependents so they don't have to worry about making mortgage payments in your absence. The lump sum payout from the policy goes directly to the lender to repay the outstanding loan amount.
Mortgage life insurance only covers your mortgage – there is no cash value built up in the policy. It is meant to be in force for the duration of your home loan, unlike whole life insurance which provides lifelong coverage.
The premiums are usually lower than regular life insurance since the coverage period is limited by the term of your mortgage. However, you can opt for a longer term length if needed.
Why Do You Need Life Insurance for a Mortgage?
Here are the key reasons why mortgage life insurance is recommended when taking out a home loan:
Protects your family – The death benefit allows your surviving dependents to pay off the mortgage and stay in the home by preventing foreclosure.
Maintains your estate – Your home is likely your biggest asset. Mortgage insurance preserves that asset for your beneficiaries.
Covers mortgage obligations – It ensures your outstanding loan balance is repaid so your estate or surviving family members do not inherit any mortgage debt.
Provides peace of mind – Knowing your family has financial security gives you peace of mind and allows you to enjoy your home without worrying about their future.
Relatively affordable – Mortgage life insurance offers key coverage at a lower cost than other types of life insurance policies.
Tax benefits – Premiums may be tax deductible. Proceeds are usually not subject to income tax.
Having this policy ensures your family is protected and can maintain their quality of life if the unthinkable were to happen.
How Does Mortgage Life Insurance Work?
Mortgage life insurance works in the following way:
You apply and are approved for coverage in the amount of your outstanding mortgage.
The insurance company assesses your age and health to determine the premium cost. The younger and healthier you are, the lower your premium.
You pay a monthly premium to keep the policy active. Premiums may be level or decrease over the policy term.
If you pass away during the term, your beneficiaries file a claim. The insurer pays out the death benefit in a lump sum.
The payout goes directly to the lender to repay your outstanding mortgage balance. 
With the mortgage paid off, your beneficiaries keep the home without any loan obligation.
The policy only pays out if you pass away during the term. If you outlive the term, the coverage expires without a payout.
Be sure to consult with a financial advisor to determine the right mortgage protection coverage amount and term length for your specific situation.
What Are the Different Types of Mortgage Life Insurance?
There are a few main types of mortgage life insurance policies: 
1. Decreasing Term Life Insurance
This is the most common type of mortgage protection. The death benefit decreases over the term of the policy in line with your declining mortgage balance.
Premiums are generally lower than level term since the coverage amount reduces each year. It is designed to perfectly match your mortgage payout schedule.
2. Level Term Life Insurance
Level term provides a fixed death benefit that does not change over the term length. This maintains a consistent level of protection.
Premiums are slightly higher than decreasing term since the coverage amount does not decrease. Level term may provide higher benefits if you pass away early in the term.
3. Whole of Life Insurance
With whole life, you are covered for your entire lifetime. The death benefit does not expire after a set term.
This offers the most complete protection but comes with much higher premiums since coverage is lifelong. The cash value can be borrowed against if needed.
Work with an insurance agent to determine which type of policy works best for your situation.
How to Choose the Best Life Insurance for Your Mortgage
Follow these tips to select the right mortgage protection policy for your needs:
1. Assess Your Financial Needs and Goals
Factor in your outstanding mortgage amount, monthly payments, dependents, income replacement needs and other expenses to identify the right coverage level for you. A financial advisor can help with this.
2. Compare Different Policies and Providers
Shop around and get quotes from various top-rated insurers. Compare policy types, terms, premiums, exclusions, ratings and more. 
3. Consider the Cost of Premiums vs Coverage
Balance your budget with the level of protection. Decreasing term usually offers the most affordable premiums. Make sure premiums fit your finances.
4. Check the Terms and Conditions of the Policy
Review the fine print so you know exactly what is and isn't covered before committing to a policy. 
5. Seek Professional Advice if Needed
Consult an insurance agent or financial advisor if you need guidance selecting the right mortgage life insurance product for your situation.
Be sure to secure the right amount of coverage for the full length of your mortgage. Your dependents are counting on this policy.
How Much Mortgage Life Insurance Do I Need?
The amount of mortgage insurance you need depends on:
Your outstanding mortgage balance
Remaining length of your mortgage term
Your current age and health 
Income replacement needs for dependents
Other debts and final expenses
You generally want enough coverage to fully pay off your remaining mortgage loan if you were to pass away before it's paid off. This ensures your family keeps the home without inheriting loan payments.
As a rule of thumb, get a coverage amount equal to your outstanding mortgage principal. Some lenders may require this. An insurance calculator can help determine the right amount for you.
The policy term should align with the length of your mortgage. So for a 30 year mortgage, get a 30 year term. You can also get a longer term such as 40 years.
Be sure to review your policy regularly and adjust if needed – for instance if you refinance or obtain a home equity loan.
What Are Some Top-Rated Mortgage Life Insurance Companies?
Some leading providers of mortgage life insurance include:
AIG
Transamerica 
Prudential
Banner Life 
Lincoln Financial Group
Pacific Life
Mutual of Omaha
John Hancock
Look for companies that have strong financial strength ratings from agencies like A.M. Best when comparing plans.
Work with an independent broker to get quotes from multiple insurers and find the best fit for you.
Pros and Cons of Getting Mortgage Life Insurance
Pros:
Covers mortgage balance to protect family and estate
Affordable premiums compared to other life insurance
Proceeds are tax-free 
Lock in insurability when young and healthy
Policy ends when mortgage is paid off
Customizable terms and coverage amounts
Cons:
No cash value accumulation like whole life insurance
Requires medical exam which can be invasive 
No coverage after term expires 
Coverage amount decreases with some policies
Pre-existing health conditions may impact eligibility
Not useful for those without a mortgage
Evaluate the tradeoffs to decide if mortgage protection makes sense for your situation. For most homeowners with a family, the benefits outweigh the downsides.
Alternatives to Mortgage Life Insurance
Some alternatives to traditional mortgage life insurance include:
Term life insurance – Get a longer policy term than your mortgage for more extensive coverage.
Whole life insurance – Builds cash value and provides lifelong protection. More expensive.
Accidental death insurance – Covers death from accidents only which lowers the premiums.
Self-insuring – Relying on your savings and investments to pay off the mortgage if you die prematurely.
Employer group life insurance – May provide limited coverage and portability.
Spousal life insurance – Cover each other's mortgage with individual policies if applicable. 
Mortgage disability insurance – Provides payments if you become unable to work due to disability.
Compare alternatives to see which approach provides suitable mortgage protection given your budget and needs.
What Happens if You Die Without Mortgage Life Insurance?
Dying without a mortgage life insurance policy exposes your surviving dependents and estate to several risks:
Your family may lose the home if they cannot keep up with the mortgage payments. The lender may force the sale of the property to satisfy the unpaid loan.
Your spouse or heirs take over your remaining mortgage debt. This mortgage liability gets deducted from your overall estate value.
Your beneficiaries may be forced to tap their own assets, savings, or insurance proceeds to satisfy the mortgage. This can jeopardize their finances.
Your loved ones may have to downgrade to a cheaper living situation since they cannot afford the mortgage on your current home without your income.
Your dependents' standard of living and financial security are jeopardized without the mortgage being paid off.
While no one likes to dwell on the prospect of dying prematurely, having mortgage life insurance provides important peace of mind. Make sure your family is protected.
Conclusion
Mortgage life insurance provides an affordable and straightforward way to secure your home loan while protecting your loved ones. By paying off your remaining mortgage balance if you pass away prematurely, it preserves your estate and gives your family financial security. 
Carefully consider your specific needs, compare policies from leading insurers, and get the right amount of coverage for the length of your mortgage. This ensures your beneficiaries can maintain their lifestyle by keeping the family home. With the proper mortgage life insurance coverage in place, you can worry less and enjoy your home more.
Frequently Asked Questions(FAQ)
What is the best mortgage life insurance?
Mortgage life insurance is a type of insurance policy that pays off a mortgage in the event of the policyholder's death. It is a cost-effective way to ensure that a family's home is not lost due to an unexpected death. The best mortgage life insurance is one that offers the most comprehensive coverage at the lowest possible cost.
Can I use my life insurance to get a mortgage?
Yes, life insurance can be used to get a mortgage. This is done by using the cash value of a permanent life insurance policy as collateral for the loan. This type of loan is known as a collateral assignment loan and is typically used when other forms of collateral are unavailable.
What insurance covers your mortgage in case of death?
Mortgage life insurance, also known as mortgage protection insurance, is an insurance policy that pays off a borrower's mortgage in the event of their death. This type of insurance is designed to protect the borrower's family from the financial burden of having to pay off the mortgage. Mortgage life insurance is typically offered as a rider to a life insurance policy, allowing the borrower to customize their coverage to fit their needs.
How much is mortgage life insurance per month?
Mortgage life insurance is a type of life insurance policy that pays off a mortgage balance in the event of the policyholder's death. The cost of mortgage life insurance is typically based on the amount of the mortgage, the age of the policyholder, and other factors. On average, premiums for mortgage life insurance range from about $20 to $100 per month.