Is Hazard Insurance Mortgage Insurance?
Getting mortgage insurance is an extensive process. Even if you own a property, you'll still have to pay for hazard insurance. For new homeowners, we'll answer the "Is hazard insurance mortgage insurance?" question right here.
Hazard insurance is a part of mortgage insurance. For instance, when the mortgage company requests that you get hazard insurance on the property, they want you to take out a mortgage. But, they are not private mortgage insurance, and we'll explain why.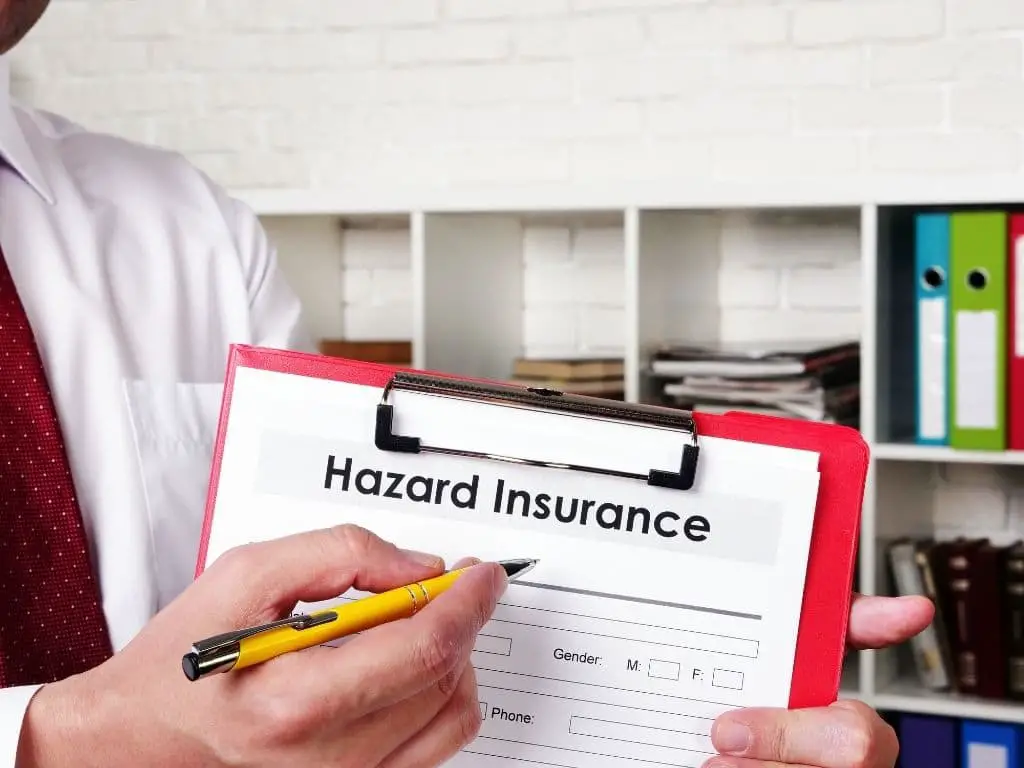 We'll discuss how hazard insurance is a good choice for your home throughout this article. We'll even go in-depth on the intricacies between the two. By the end, you'll see how hazard insurance will be a great method of protecting your most important asset: your home. 
Is Hazard Insurance Mortgage Insurance
Hazard insurance is a type of insurance coverage that protects a homeowner from damage. This protects your home from structural damage such as hail, severe storms, hail, and additional natural events. It protects you from both named and open perils, which we'll explain here:
Named Perils: Protect your personal belongings and house from 16 perils in the policy. 
Open Perils: Everything that's not a peril is covered by the open perils. 
Here are a few of the named perils that your insurance coverage covers:
Explosions
Smoke/Fire
Theft
Vandalism
Civil commotion
Falling object
Lightning
Usually, you'll have to get mortgage insurance when you have less than a 20% downpayment. Consider speaking to your lender if private mortgage insurance is necessary. That way, you can know all of your upfront expenses beforehand. 
Multiple factors make up the price of your mortgage insurance. These factors include 
Total Home Value 
Deductible Amount
Policy Limits
Hazard insurance policies can get expensive pretty quickly. In addition, they aren't tax-deductible. But there are some exceptions out there. For instance, if you have a rental property, disaster situation, or a home office, then you can reduce this expense. 
If you need any additional guide, speak to your tax professional. They can help you discover the tax expenses side of taking out a mortgage loan. 
Throughout the mortgage, the borrower is in a 15/30 year term where they'll have to pay it off in monthly installments. Think of it as a lien on their property, the lender accepts the mortgage, but they can reclaim the property if it's not paid off in time. 
After paying off the insurance, you'll still have to pay for hazard and homeowners' property insurance. It's important to calculate your mortgage expenses often, and many online calculators can help aid in this process. 
What's the Difference Between PMI and Hazard Insurance 
While they are both insurance policies, Hazard insurance, and private mortgage insurance are completely different. Private mortgage insurance protects the lender if the borrower cannot successfully pay off their mortgage. 
As a borrower, you're going to have to pay for both policies when taking out a mortgage. But the main difference is that you are eligible to cancel your mortgage insurance. You can cancel it when you are at the 80/20 loan-to-value mark. 
As long as you own your home, you'll pay for hazard insurance. That's because physical or moral hazards can occur at any time. So getting hazard insurance isn't a bad idea for long-term home protection. 
Benefits of Hazard Insurance
Even if it's your first property, you're going to need some sort of hazard insurance. Here are some reasons why:
Financial Safety
Protecting your finances is the largest benefit of hazard insurance. You don't have to worry about external issues  (vandalism, snowstorms, etc.) from damaging your home and paying for all the costs with hazard insurance coverage. 
It ensures financial protection in the event your home is damaged. Remember, the replacement costs for a property are higher than the original price. This can create a financial burden that's difficult to stomach. 
Fortunately, hazard insurance gives you enough coverage by giving you money to replace your property in the event of a disaster. And you'll have enough money to get yourself back on your feet.
Necessary For Mortgage
Hazard insurance is a necessary coverage policy when getting a mortgage. That's because your lender will help you buy a basic level of insurance coverage. They need to ensure that the house will be protected if your house is destroyed or damaged by floods or flight. 
The lender requires this policy because they want to make sure their investment is insured before refinancing or funding you. 
Coverage From Liability
Let's face it; most homes will have liabilities associated with them. This is the best advantage hazard insurance can give you. In addition, you'll be protected if anyone becomes injured on your property. 
The hazard insurance will give you liability coverage through paying the lost wages, legal fees, or medical bills. That's another reason why you should get hazard insurance because it protects you from such costs. 
Home Protection
The idea of getting hazard insurance to safeguard your home from unexpected issues. Severe weather issues, including fire perils and hurricanes, can devastate your home. And this insurance will pay for temporary living costs while repairs are made on your property. 
This policy is a versatile one. It can give you reimbursement for personal belonging losses such as appliances, furniture, and clothing. It's practically mandatory to get a hazard insurance policy because it gives your property a strong layer of protection.
Things to Consider When Getting Hazard Insurance
Getting hazard insurance can be expensive. You have to consider its price when taking out a mortgage on your property or buying the house outright. 
In addition, your location can cause the price of the hazard insurance to go either up or down. For instance, if you live in an area with a high fire disaster, the prices will increase. However, factors like these might not be mentioned in the hazard insurance policy. 
Conclusion
To conclude, getting hazard insurance is just as essential as mortgage insurance. You'll ensure that your house can stay protected throughout the loan by getting both. Always check the insurance terms with the mortgage terms to ensure that you're getting the optimal equity for your property.