How Much Is a Mortgage Broker?
Mortgage brokers are licensed professionals who help people get mortgages. They work with banks and other lenders to find the best deals for their clients. They can save you a lot, but how much is a mortgage broker paid? And what will it cost you to hire one? Learn more about that here.
Mortgage brokers charge various fees for their services, so it's best to ask around and get quotes before selecting one. Be sure to compare quotes when you get them, as some may charge higher fees than others but offer better service or terms. They should get you a competitive rate and help you navigate the loan process from start to finish.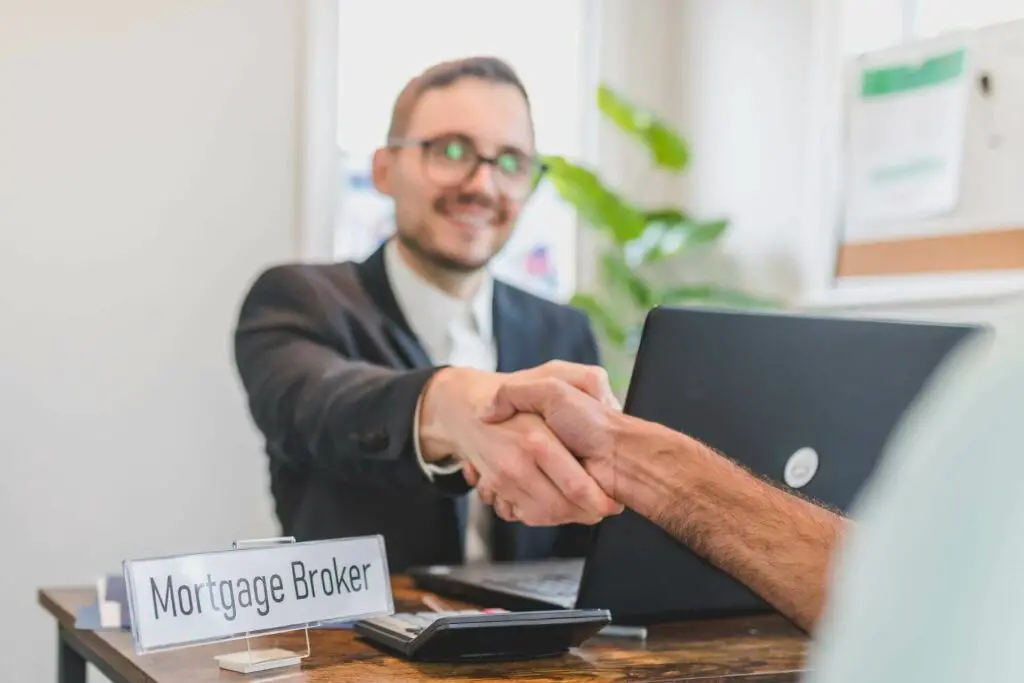 How Much Is a Mortgage Broker Paid?
If you're thinking about buying a home, it's a good idea to talk to a mortgage broker or dealer. They can help you understand the process and find the best type of credit for your needs.
When talking to them, ask about all their fees. Some agents charge upfront, while others take a percentage, around 1% to 2% of each deal amount that they arrange. Under current law, they cannot accept payments from both borrower and lender, only one party.
Mortgages expire, and brokers are aplenty, but it's all still very serious business. Getting approved for mortgages is a big deal, so when you're ready to start talking to agents, shop around. Talk to several different agents before choosing one. Ask about their fees and services before signing any contract and insurance.
And, How Much Will It Cost to Hire a Mortgage Broker?
Here's a chart overview of how much these services might cost. The numbers are approximate to the current average real estate market prices.
| | | |
| --- | --- | --- |
| Loan Average (November 2021) | Broker's Cut | Percentage |
| $414,000 | $4,140 | 1% |
| $414,000 | $8,280 | 2% |
What and Who Are Mortgage Brokers?
Brokers are intermediaries between lenders and borrowers. They help borrowers get great deals on mortgages by shopping around for rates and terms. They must be licensed in most states and adhere to strict regulations.
While sounding similar, they aren't the same as mortgage packagers. Packagers process applications on the brokers' behalf, which wind up with the lender. Essentially, these agents help buyers find great deals that suit them the most.
How They Make Money
It's important to remember that these agents aren't lenders. They can't give you money; they can only help you get credit. They might advise you on what life insurance is good for mortgages and how to get excellent interest rates.
Remember, these agents are there to help you get the best loans possible, not to sell you one. So, if you feel like you're being pressured into something, walk away. It's not worth it to put your financial future at risk.
Is a Broker a Legitimate Advertiser?
Their businesses are legitimate and regulated under the SAFE Mortgage Licensing Act of 2008. SAFE stands for Secure and Fair Enforcement. Those who wish to be legitimate agents must meet the requirements of the state's banking and finance department. Typically, this involves completing an application, passing a background check, and taking an approved brokering course.
What Does a Broker Do? The Pros and Cons of Working With Them
What does a broker do? They help borrowers get great deals by connecting them to the most suitable lender for their requirements. Real estate mortgages can be tough to get into, as borrowers need good credit scores and solid financial stands.
While it's good to work with an agent and get the most out of asking for loans, there are downsides to it, too. There can be a lot of ups and downs during the process, so before you decide to hire someone, check out the pros and cons.
It's Best to Find a Good Agent on Time
A good agent can help you with a lot – they may even assist you in lowering your monthly payments. Here are some other pros of working with them:
They have in-depth knowledge of the loan industry and can help you navigate through the process quickly and easily,
They offer a wide variety of lenders, products, and rates, giving you a lot of choice and flexibility when finding the right fit for your needs,
Working with them eliminates the need to visit multiple banks or lending institutions to get quotes on mortgages,
The home buying process can be long and complicated, but they can take care of the paperwork and logistics so that you can focus on finding your dream home.
Full Disclosure – They Can Be Swayed by Lenders
Not even the best mortgaging books can help you when you find a bad agent to work with. Your best bet is to ask for full disclosure or leave the deal early and hope there's something to salvage from your available funds. Here are some cons of working with them:
They may not have your best interests at heart,
They may make it difficult to compare mortgages from different lenders,
They often charge a high commission,
They may not be able to give you unbiased advice, as they're often swayed by the lender that gives them more money,
They may try to sell you other products that you don't need,
They may not be able to answer all your questions.
Brokers vs Loan Officers
As we've already cleared up, brokers aren't lenders, but are they similar to loan officers? The answer, in short, is no.
A mortgage agent helps you find a loan and negotiates your ideal terms. A loan officer works for a specific bank or lender and can only offer credit from that institution.
These agents typically earn a commission from the lender for each loan they originate, while officers usually earn a salary plus bonuses. Both jobs can be stressful, as they often involve working with customers who make one of their biggest financial decisions.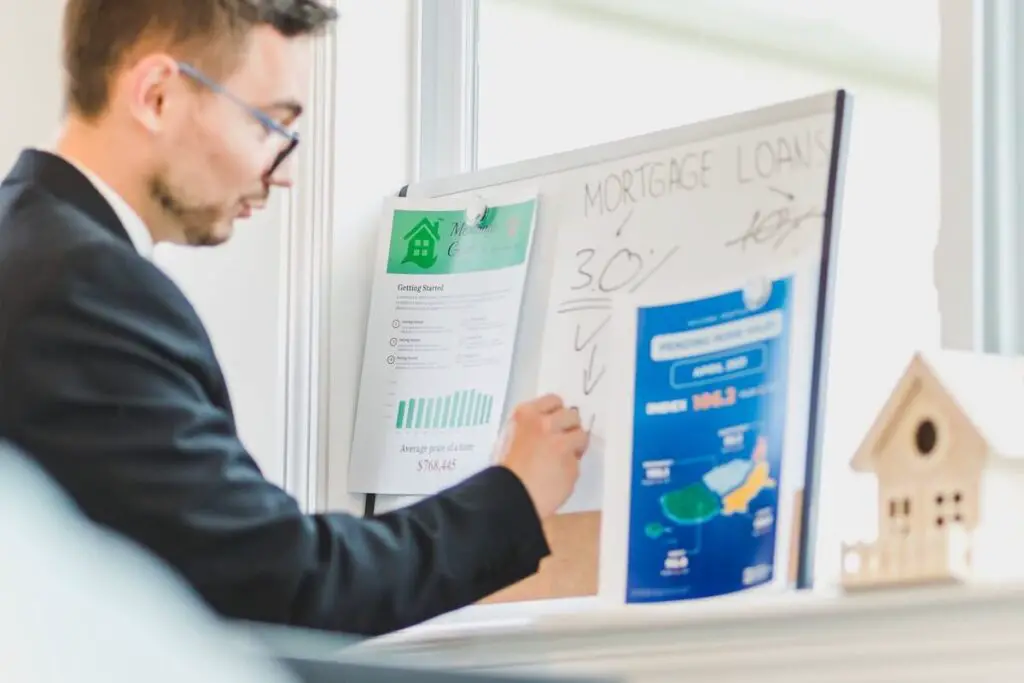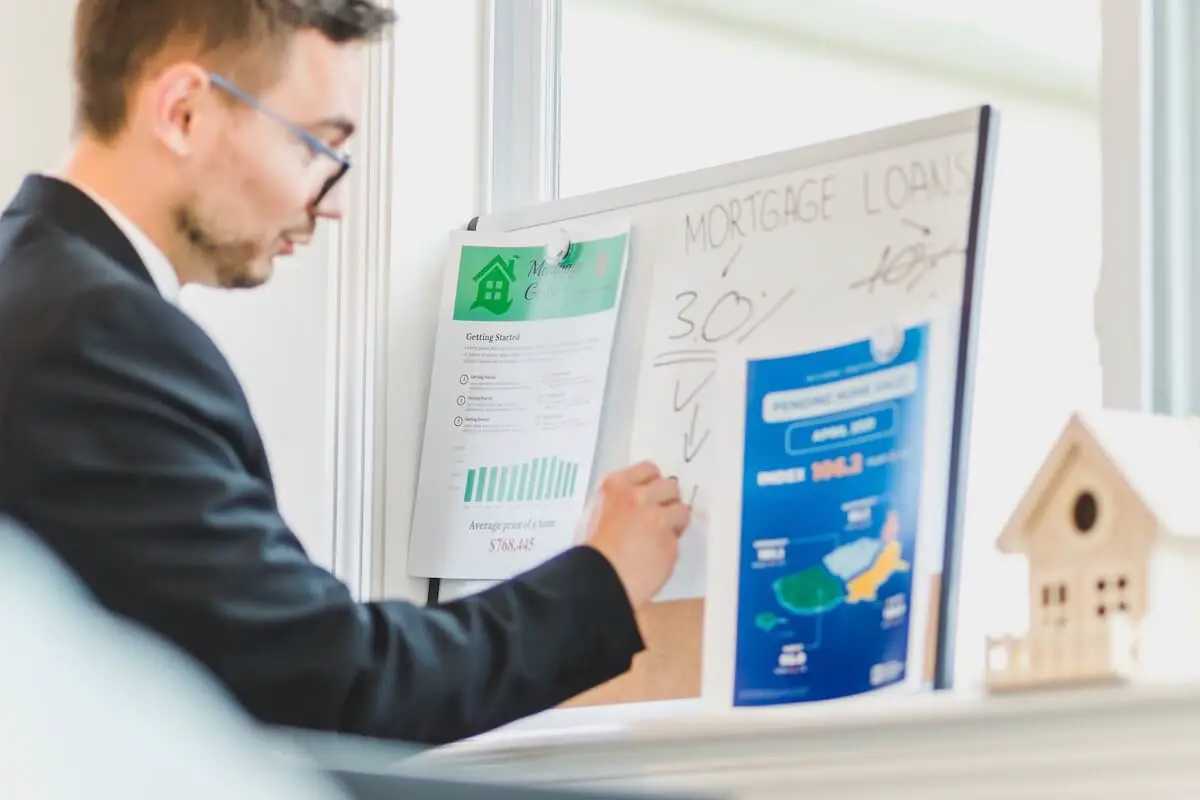 How to Make Sure an Agent Is Legitimate
If you want to pay off your loans quickly, it'd be great to find a solid agent to ensure you have a great deal on your hands. There are ways to ensure your chosen agent is running a legitimate operation.
Other ways to make sure a dealer is legitimate:
Check if they're licensed with the Nationwide Multistate Licensing System (NMLS). You can search for licensed agents with the Consumer Access tool on the NMLS site,
Ask for references from past clients,
Get quotes from multiple sides to compare rates and services,
Read reviews online to get a sense of each agent's reputation.
Find Good Agents by Asking for Recommendations
If you're unsure whether a dealer is right for you, ask for referrals from friends or family. You can also check out their websites and use the Consumer Access tool on the Nationwide Multistate Licensing System's site.
Doing thorough research and ensuring that the agent you choose is recommended by someone you trust will get you the best deal possible regarding your loans.