What Are Points on a Mortgage?
If you have already done your research, you know that finding the best mortgage rates and negotiating are crucial factors in ensuring an affordable price for your dream home, but you have more likely than not stumbled upon another term. Mortgage points are one relatively obscure benefit many forget to take advantage of when considering a mortgage.
But what exactly are points on a mortgage? Mortgage points are direct fees that the borrower can pay upfront to their mortgage lender to ensure a lower interest rate, which means a reduced monthly mortgage payment. Each mortgage point or discount point costs 1% of your total mortgage amount and typically lowers the interest rate by an average of 0.25%.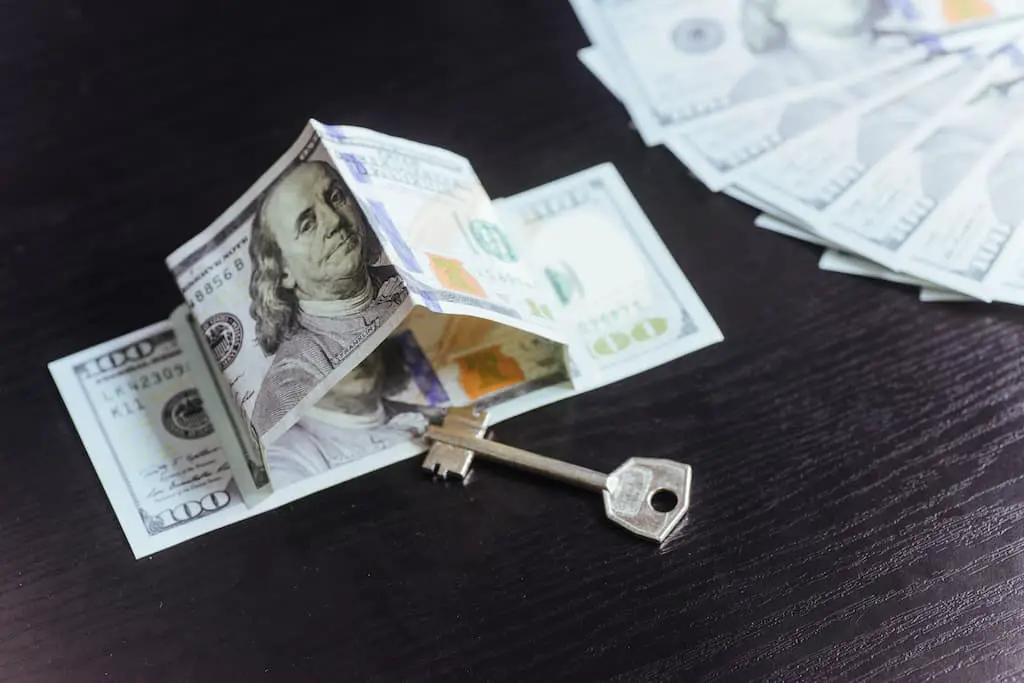 Understanding what points on a mortgage are and how to get the most of them takes a lot more than a couple of sentences and a brief description.
The details surrounding the term are the one determining factor that will help you decide whether you should take that route when taking out a mortgage or not.
The complexity of the topic made me create an article that will guide you in unpacking everything about mortgage points. Let's roll!
What Are Points on a Mortgage?
As you already found out, mortgage points allow you to get a reduced interest rate and, with that, a lower monthly payment in exchange for higher initial upfront costs. I will go over the main aspects you should consider when choosing to go with mortgage points instead of an ordinary mortgage option.
If you are a borrower who intends to keep the loan for an extensive period, then taking advantage of points on a mortgage is a suitable and even advisable choice. 
Thanks to how this unique approach to home financing works, it will allow you to save a considerable sum if you were to take on a 15- or 30-year loan. Such periods for a mortgage are standard, meaning you will save a lot of money benefiting from the discount points. The longer the period, the more money you will save.
Check out this post if you want to pay off your mortgage faster.
Another factor to consider is the break-even period. It refers to the time it will take to break even on the points you have purchased. If you plan to live in your home for a few years, meaning you won't even reach the end break-even period, then you are better off without purchasing points on a mortgage.
Selecting a fixed-rate mortgage will maximize the benefits of opting for discount points. You will benefit from a constant reduced interest rate over the life span of the loan. The adjustable-rate would make things a lot more complicated and uncomfortable for you.
There isn't a set connection between the points you buy and the potential interest rate reduction. Different factors can and will influence the diversity of offers you will receive for the mortgage points. Factors such as the unique market proposition, the particular lender in question, and the type of mortgage loan are decisive.
Surprising or not, you can buy fractions of a point. While there isn't an upper limit on how many discount points you can buy, you will hardly find a lender that is willing to offer more than 4 points on a mortgage.
The last important factor to consider is the actual sum you will have to pay for each mortgage point. As I mentioned, one point equals 1% of the total mortgage amount. If the said total amount is too high, this will reflect on the price of each discount point. Make sure you have enough funds to cover such extra fees on top of the obligatory closing costs.
How Long Does It Take To Break Even on Points on a Mortgage?
The most meaningful question in determining whether mortgage points are the right choice for you refers to the break-even period. When will I break even on my points purchase?
There is a simple formula that will allow you to find out the answer. Divide the sum you have paid to acquire the points on the mortgage by how much you will save every month if you were to get them. The number you get is how many months it will take for you to reach the break-even period. 
To put this into perspective, if you have spent $2000 on points on a mortgage and it turns out that you will save $30 each month, then you will recoup your purchase of discount points in just over five and a half years.
Depending on the life span of your loan, you can save a substantial amount of money thanks to a simple investment.
Do I Get Any Other Benefits From Purchasing Points on a Mortgage?
Believe it or not, you may also take advantage of particular tax benefits. Contacting a competent tax professional is a wise decision in this instance, as the purchase of mortgage points may affect your tax situation in a positive way.
Can Points Be Added if I Refinance a Mortgage?
You can also take advantage of points on a mortgage in the instances when you refinance. 
Even if the terms are changed compared to the previous mortgage loan, you will be able to add mortgage points and effectively lower your interest rate on the new deal.
Conclusion
There are some fascinating approaches to financing the purchase of your home. Buying points on a mortgage is undoubtedly one of them.
Although this strategy seems simple and straight to the point on the surface, there are numerous factors to consider when deciding to implement it based on your needs and circumstances. 
Lender conditions, marketplace proposition, and the type of mortgage loan are decisive factors that influence the offers you will receive. When you take all variables into account, this financial approach becomes way too complicated for your liking. What a twist, huh?
However, there is one undeniable fact. If you plan on purchasing a property that you and your family plan on calling home for years to come, then you can't go wrong with buying points on a mortgage. You will save a tonne of money while enjoying the home of your dreams.