Mortgages are the most common way to purchase a house nowadays. However, most people do not know whether their mortgage might be federally backed.
How do you know if your mortgage is federally backed? If you're not sure whether or not your mortgage is federally backed, the best way to find out is to contact your lender or mortgage servicer and ask. They should be able to tell you whether or not your loan is backed by a government agency.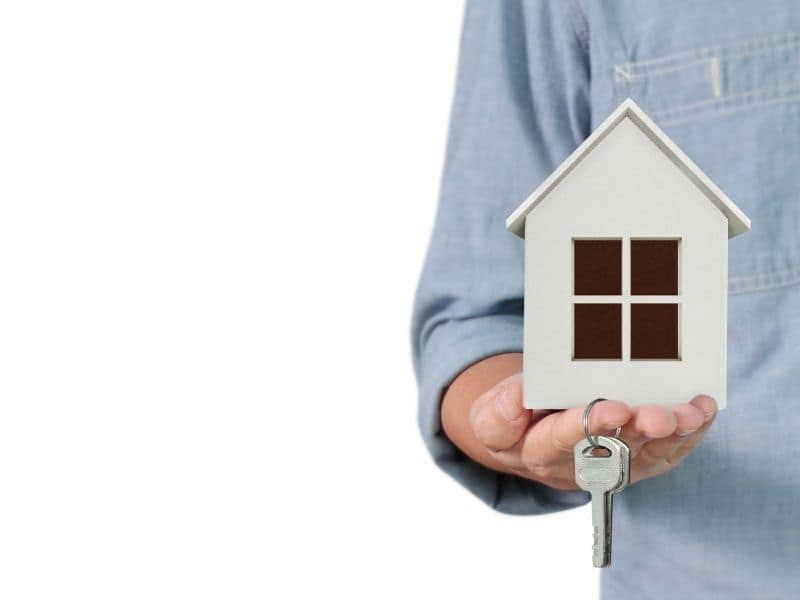 Recently, the economy took a hit because of the pandemic and a lot of people have felt a sting financially. In 2020, the CARES act (Coronavirus, Aid, Relief and Economic Security) was signed and included a forbearance option on mortgages for those affected by the pandemic financially.
However, it only applies to federally backed mortgages. Nearly 50% of all mortgages are federally backed even though they might be serviced by private lenders. So knowing whether your loan is government-backed is essential.
Is Your Mortgage Federally Backed?
A federally backed loan is one issued to a borrower from a lender in the private sector but is insured by the government. So if the borrower defaults payment, the lender becomes protected from incurring losses.
Mortgages that do not have federal backing are known as conventional mortgages.
To find out whether your loan is government-insured, all you need to do is contact the servicer of your loan. Their contact information should be in your monthly mortgage statements. The servicer is obligated to provide you with all the information you need to the best of their knowledge.
The alternative way to do it is by using the loan look-up tools from government-sponsored entities (GSEs) like Freddie Mac and Fannie Mae.
Types of Federally Backed Loans
There are 3 major types of federally backed mortgages.
FHA-Federal Housing Administration Mortgage
VA-Veterans Affairs home loan
USDA loans/ Rural home loan
FHA Loan Program
FHA loans fall under the department of housing and urban development. They are more accessible than the VA and USDA since they do not require a person to be in the military or to purchase a home in a specific area. To qualify for an FHA loan, you need a credit score of about 580.
They are flexible about the credit score and individuals can qualify even with a 500 but they will require the borrower to put down a 10% down payment instead of the normal 3.5% of the total purchase price.
FHA loans are a good option for first-time buyers who don't have a lot of savings and those who have some credit troubles in the past. The only major drawback of FHA loans is that you will be required to pay for mortgage insurance.
It should be a 1.75% premium on your loan amount to be paid upfront and an extra 0.45%-1.05% which you will pay annually. The only way to evade the mortgage insurance without refinancing is to put a 10% down payment.
VA Mortgage loans
In terms of government loans, VA loans can be viewed as the most restrictive when it comes to accessing them. For one to qualify, they need to satisfy either of these requirements
Is an active duty member of the military
Is a military veteran
is a Spouse of a veteran
is a U.S citizen who served for a side that allied with the U.S in the second world war
The upside to this is that there is no credit score requirement for this loan. Furthermore, a borrower can finance 100% of the price of their house. It is important to note that some lenders will impose a minimum credit score and that buyers should shop around to find the right fit.
VA loans do not require you to sign any premiums but you will pay a funding fee of about 1%-4% of your loan amount depending on the down payment you put down. There is also no down payment requirement and their interest rates are lower.
In addition, you will have to live on the property you have purchased for at least 1 year just like with FHA loans. The owner-occupancy rules also demand that the house becomes your primary residence and you will move in before 60 days are up after closing on your loan.
USDA loans
These are loans that are backed through the Rural Development Guaranteed housing program. It is limited to borrowers who are interested in purchasing a home in a rural or suburban area. This type of mortgage also does not require a down payment and even offers a 30 year fixed interest rate.
USDA loans demand a minimum credit score of 640 a rise from the 620 that was required in 2017. This credit score is for automated approval. Borrowers with a lower score can try to make their case but require some "compensating factors" to make up for the low credit score. The application will be manually reviewed in that case and they will decide whether you are eligible.
USDA loans also have loan income requirements. You can't be eligible if you make more than 115% of the average income in your county. They also don't require an employment history but you will need to show a minimum of 2 years worth of steady income. Finally, the property purchased needs to be in a specific approved area which is one of the restrictions of USDA mortgages.
Even though these loans are federally backed, they are serviced by private lenders who offer them alongside conventional loans.
Final Verdict
Choosing between and government-insured and a conventional loan might be challenging but will mostly rely on your situation, financially. Some requirements will automatically disqualify individuals like in VA loans where you need to be a veteran or an active military member.
If your credit scores are good for example 740 and above and you can afford a sizeable down payment of about 20% then a conventional mortgage might be the right choice.
Conventional mortgages offer reliable interest rates and lower fees. However, federally backed mortgages are safer choices especially during times of economic challenges.
So, the decision will ultimately rest on you. Do your research and choose according to your needs. Also, remember to shop around between different lenders to compare rates and other factors like closing costs.